JMU Sports Roundup: Saturday, March 27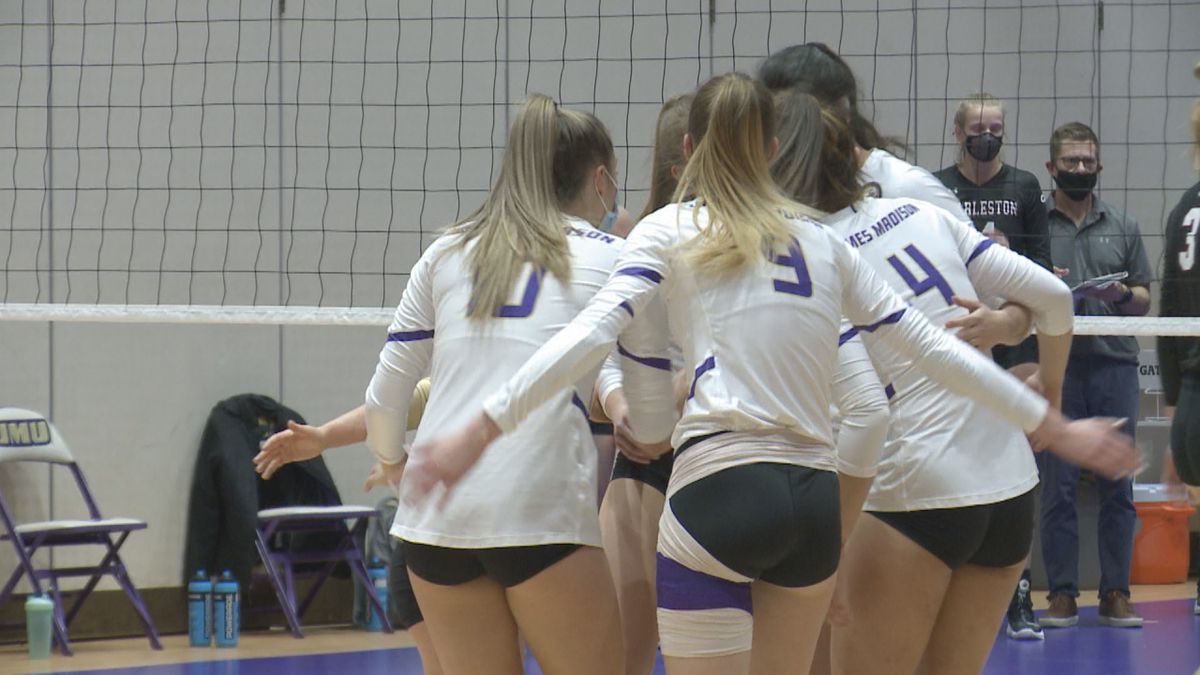 Published: Mar. 27, 2021 at 7:57 PM EDT
HARRISONBURG, Va. (WHSV) - Results from JMU sporting events on Saturday March 27.
JMU volleyball takes down William & Mary
The James Madison women's volleyball team earned a 3-1 win over William & Mary Saturday afternoon in Harrisonburg. Miette Veldman led the JMU attack with 14 kills while Sophia Davis recorded 12 kills and four blocks. Caroline Dozier dished out 30 assists for the Dukes.
JMU improves to 6-2 overall and 5-1 in CAA play. The two teams are scheduled to play again Sunday at JMU.
JMU men's soccer earns road win at Charleston
The James Madison men's soccer team remained unbeaten with a 2-1 victory at College of Charleston Saturday. Ethan Taylor scored both James Madison goals to help the Dukes improve to 3-0-1 overall (2-0-0 CAA).
JMU is scheduled to visit William & Mary for a 2 p.m. start next Friday (April 2).
JMU softball suffers first loss, splits DH at Elon
The James Madison softball team suffered its first loss of the 2021 season Saturday in game two of a doubleheader at Elon. JMU won game one, 2-0, behind a dominant effort in the circle by freshman Alissa Humphrey. She recorded 11 strikeouts and allowed just four hits while throwing a complete game shutout. Shortstop Sara Jubas homered and hit two doubles in the win for JMU.
Elon defeated JMU, 5-4, in game two. Former Broadway High School star Ally Repko blasted a home run and drive in two runs for the Phoenix. Jubas recorded three more hits, including two doubles, in the loss.
JMU is now 10-1 overall (1-1 CAA). The two teams are scheduled to play again Sunday at 1 p.m. in Elon, North Carolina.
Copyright 2021 WHSV. All rights reserved.