JMU holds on to defeat No. 8 Missouri in game one of NCAA Super Regional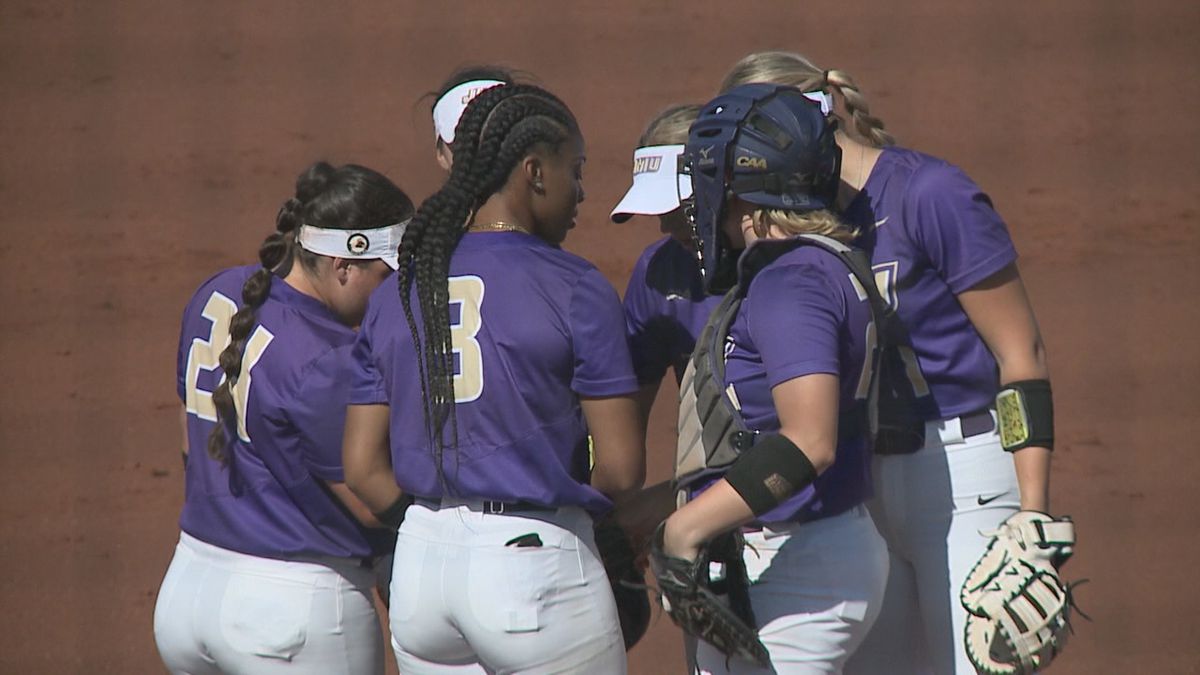 Updated: May. 29, 2021 at 12:11 AM EDT
HARRISONBURG, Va. (WHSV) - The James Madison softball team defeated No. 8 Missouri, 2-1, in the opening game of the NCAA Super Regional between the two squads Friday night in Columbia, Missouri.
JMU was held hitless through the first six innings until breaking through for three hits and two runs in the top of the seventh inning. Emily Phillips gave JMU a 1-0 lead with a pinch-hit RBI single in the seventh inning before Lauren Bernett's sacrifice fly put the Dukes in front 2-0.
Missouri responded in the bottom of the seventh inning by working four walks and scoring a run on an RBI walk by Alex Honnold. The Tigers had the bases loaded when Alexander induced a game-ending flyout to left field to secure the victory for the Dukes. Friday night's win was just JMU's second victory all-time in the NCAA Super Regional round.
Alexander threw a complete game, allowed just one hit, one earned run, struck out ten, and walked six in the victory. Despite throwing 125 pitches Friday night, Alexander said she will try to be ready to pitch again Saturday in game two of the Super Regional.
Game two is scheduled for a 7 p.m. start Saturday on ESPNU. With a win, JMU advances to the Women's College World Series for the first time in program history. In Missouri wins, a deciding game three will be played on Sunday.
Copyright 2021 WHSV. All rights reserved.