Primaries next Tuesday; Virginia Organizing calls on more Candidates to address need for prescription drug cost reform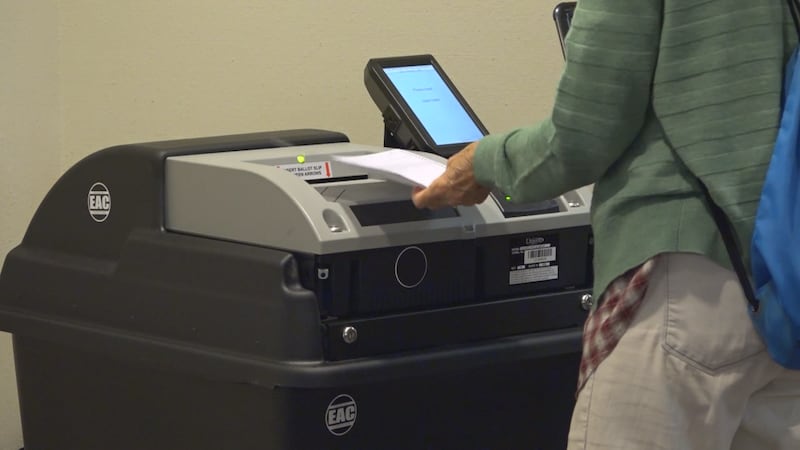 Updated: Jun. 4, 2021 at 3:56 PM EDT
RICHMOND, Va. (WHSV) - Ahead of next week's primary, Virginia Organizing's members say they are excited to see the leading Democratic candidates commit to strong action on lowering drug prices. They say Virginians depend on lifesaving medicines to keep them healthy, but are struggling under the growing burden of out-of-control drug costs.
"I am the mother of three children receiving monthly intravenous immunoglobulin infusions for their autoimmune disease," said Cynthia in Mechanicsville. "Our annual insurance claims surpass $1,000,000. The medication their neurologist has prescribed, Gamunex C, is highly effective, but its cost is extraordinarily high. My husband and I continue to fight so our children can receive the medicine they need because it makes them better, but sometimes it feels like we're up against the world. Medicine shouldn't cost so much."
Michael in Elkton has had to make impossible choices because of the high cost of his medicine, according to Virginia Organizing's press release.
"I'm 73 and take Creon due to chronic pancreatitis, a condition that can leave permanent damage without treatment and eventually could impact my ability to digest food. When I first took Creon, I was paying $42 for a month's supply before it increased to $142 a month. It's since continued to increase to $616 a month," said Michael. "Due to these price increases, I have to cut out essentials like food and utilities. No one should have to go without food or electricity to afford their medication."
Virginia Organizing reached out to all candidates for Governor this year, and members say they were glad that some recognize the need to pass solutions to improve the cost of healthcare for Virginians like Cynthia and Michael. They received the following statements:
Former Del. Jennifer Carroll Foy: "Virginia has some of the most expensive healthcare costs in the country – and drug companies keep profiting while Virginians struggle to make ends meet. As Governor, I'll create a Prescription Drug Affordability Board to ensure transparent pricing so Virginians aren't overpaying for critical medication, rein in spiraling drug costs, reduce the influence of the pharmaceutical lobby, and more so that access to quality, affordable healthcare is a reality for working families in Virginia."
Del. Lee Carter: "I'm a firm believer that healthcare should be a public service, free at the point of use, and that includes the prescription drugs that you need. I'll keep fighting for more prescription drugs to have co-pay caps and coverage for the uninsured every step of the way until we get to that universal system."
Former Governor Terry McAuliffe: "As Governor, I will do everything in my power to ensure that Virginians can afford their life-saving medications. My Prescription for a Healthier Virginia plan indicates how I will hold Big Pharma accountable and put a stop to predatory pricing. I will create a Prescription Drug Affordability Division at the State Corporation Commission (SCC) that will serve as a watchdog for Virginia consumers by setting limits for drug prices, making manufacturers defend attempted price increases, and keeping high-cost drugs affordable."
Sen. Jennifer McClellan: "Prescription drug affordability and accessibility is a major tenet of my health care platform. No person should have to choose between getting the medical attention they need and putting food on the table. As Governor, I will establish the Virginia Prescription Affordability Board (VPAB) which will operate under the Board of Insurance. The VPAB will serve as a crucial safeguard against high prescription drug prices for Virginia's consumers. I will also introduce competitive bidding processes for state employee health benefit plans that require insurance carriers to bid at the lowest price possible. This will keep plan and prescription drug costs low to Virginia state employees."
They say they hope to hear more from Republican gubernatorial nominee Glenn Youngkin, House candidates, and other candidates for office in the coming weeks and months on their plans to lower the cost of prescription medicines for all Virginians.
Copyright 2021 WHSV. All rights reserved.