JMU men's basketball dominates Eastern Kentucky 97-80, improves to 7-2 overall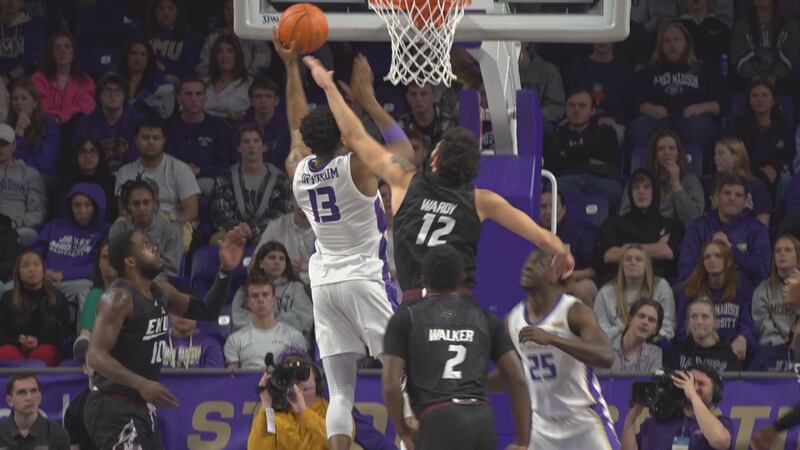 Published: Dec. 2, 2022 at 9:37 PM EST
HARRISONBURG, Va. (WHSV) - James Madison men's basketball exploded on offense, powering past Eastern Kentucky 97-80. Last season, the Dukes barely edged the Colonels 79-78.
The Dukes improve to 7-2 overall. Noah Freidel and Terrance Edwards co-led the Dukes with 17 points each. Justin Amadi had 15 while Mezie Offurum added 13 and grabbed seven boards. Julien Wooden added 16 points off the bench.
JMU had 22 fast break points while Eastern Kentucky only had seven. The Dukes hit 61% from the field and 76% from the line. JMU defense held the Colonels to 43% from the field.
The Dukes are back on action on Tuesday, December 6 when they face UVA at John Paul Jones Arena in Charlottesville. Tipoff is set for 8 p.m. on ACC Network.
Copyright 2022 WHSV. All rights reserved.