JMU women's basketball falls to Georgia Southern 69-65, drops to 6-1 in Sun Belt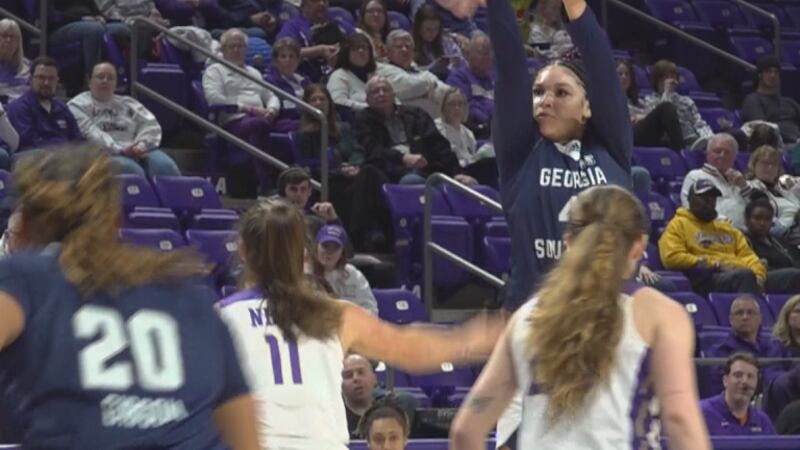 Published: Jan. 20, 2023 at 12:12 AM EST
HARRISONBURG, Va. (WHSV) - James Madison women's basketball dropped its first Sun Belt game in program history on Thursday, falling to Georgia Southern 69-65 in Harrisonburg.
The Dukes fall to 16-3 overall, including a 6-1 mark in Sun Belt play. Peyton McDaniel led the Dukes with 26 points while pulling down four boards. Jamia Hazell had 11 points and four rebounds while Kiki Jefferson added eight points and grabbed five boards.
Georgia Southern outrebounded James Madison 53-37. The Eagles scored fourteen more second chance points and shot 82% on free throws while the Dukes only made 65% of their free throw attempts.
The Dukes return to the court on Saturday when they host Troy at the Atlantic Union Bank Center. Tip-off is set for 4 p.m. on ESPN+.
Copyright 2023 WHSV. All rights reserved.