Senator Kaine announces re-election bid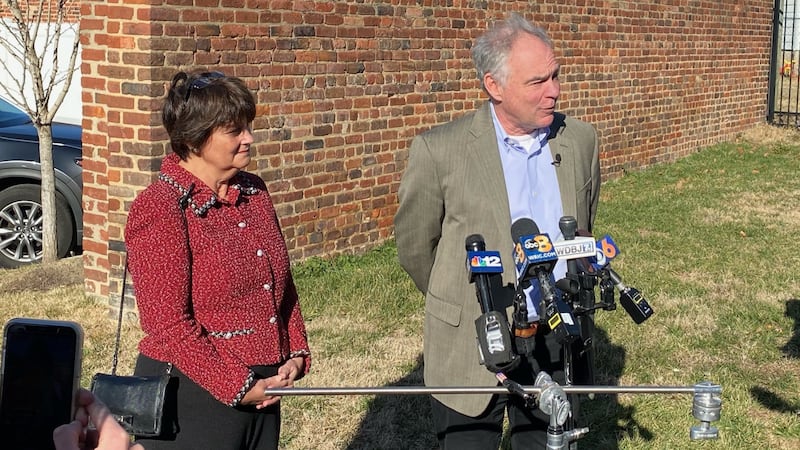 Published: Jan. 20, 2023 at 10:42 AM EST
RICHMOND, Va. (WHSV) - U.S. Senator Tim Kaine has announced that he is running for re-election in 2024.
"I am happy to announce that I will seek re-election in 2024 to keep delivering results for Virginia." Kaine said in a press release. "I've been honored to serve people as a missionary, civil rights lawyer, and elected official at the local, state, and federal levels. I love the Commonwealth and its citizens and want to keep being your Senator."
Kaine has served Virginians for decades — as a civil rights lawyer, Richmond City Council member, Richmond Mayor, Lieutenant Governor, Governor, and Senator. Virginia was ranked the best state for business and the state where a child is most likely to succeed when he was Governor.
"I hope to earn your support once again to battle for Virginia priorities, champion American innovation, and defend democracy and human rights across the globe." Kaine said in his statement.
Copyright 2023 WHSV. All rights reserved.