Strasburg community helps recycle plastic to be turned into benches for the town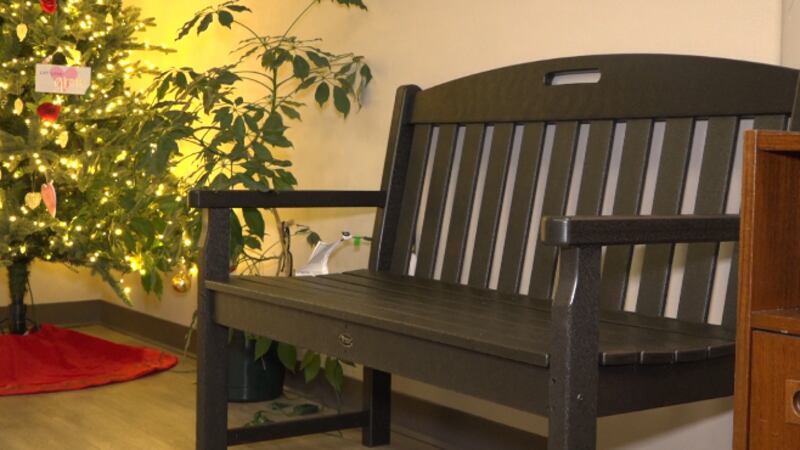 Published: Jan. 23, 2023 at 2:40 PM EST
Strasburg, Va. (WHSV) - The town of Strasburg is getting a bit greener. It recently collected hundreds of pounds of recycled plastic that will be turned into a bench.
This will be the second bench made from recycled plastic in the town. The first one was made in the Fall after six months of collecting material, and it now sits in the lobby of Town Hall.
In this most recent six month-collection period, the community helped recycle 550 pounds of plastic, which amounts to more than 40,000 plastic bags. A company based out of Winchester, called Trex, turns that trash into a town treasure with the new bench slated to sit at the visitor's center.
"I think Trex is a great company. The products they make are awesome. We all know that plastic bags are terrible for the environment, so if we can reuse those in any way, we're definitely behind that and saving the Earth in that way," Marissa Varley, Parks and Recreation Manager in Strasburg, said.
Any community or school that is up for the challenge of collecting more than 500 pounds of plastic is able to participate every six months. Varley said the town plans to continue this program and get local schools involved.
All types of plastic can be recycled. Varley said the general rule of thumbs is that if it stretches, it can be accepted. Accepted material includes grocery bags, bubble wrap, bread bags, shipping envelopes,
Just make sure the plastic is clean, dry, and free of food residue.
You can learn more about getting involved in the recycling challenge here. https://nextrex.com/
Copyright 2023 WHSV. All rights reserved.