Michael Reiskind named first EMU strength & conditioning coach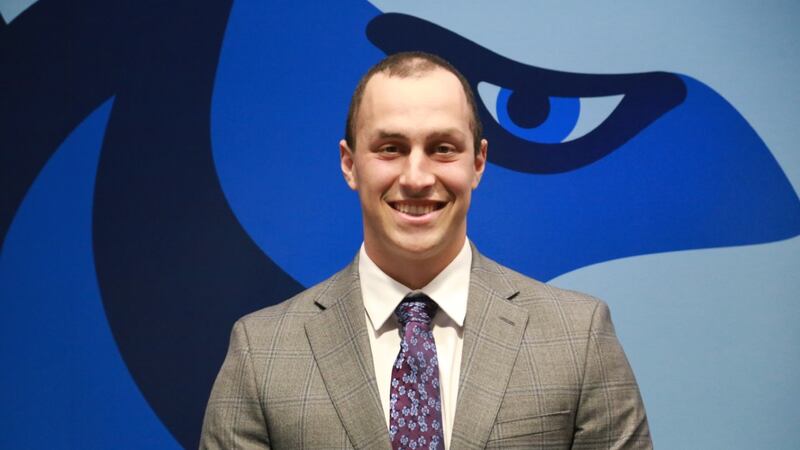 Published: Feb. 3, 2023 at 7:15 PM EST
HARRISONBURG, Va. (WHSV) - Eastern Mennonite Athletics has hired its first strength and conditioning coach in the history of the school.
Starting Monday, the Royals will be able to hit the weight room with Michael Reiskind, who is no stranger to the ODAC conference. Reiskind is a former baseball player at the University of Lynchburg.
"Not many strength coaches especially nowadays can say that they go to do something from scratch and make it their own vision," Reiskind said.
Reiskind said he is ready to train and develop student-athletes in Harrisonburg. He said strength and conditioning is all about basic drills which can be customized for each athlete on campus.
"You can do super basic stuff with them and see a lot of gains, they'll look bigger, they'll look healthier, more athletic," Reiskind said.
However, his main focus is to keep athletes on the playing field.
"You're no help to anyone no matter how strong you are, fast you are, if you're not playing right so that's the first thing... being on the field is number one. Then obviously being faster, being stronger helps you in every single sport."
Reiskin's first day is Monday, January 6th. He said he is hoping to establish a connection with each athlete to help them reach their potential on and off the playing field.
Copyright 2023 WHSV. All rights reserved.