Fun events bring consistent new customers to downtown businesses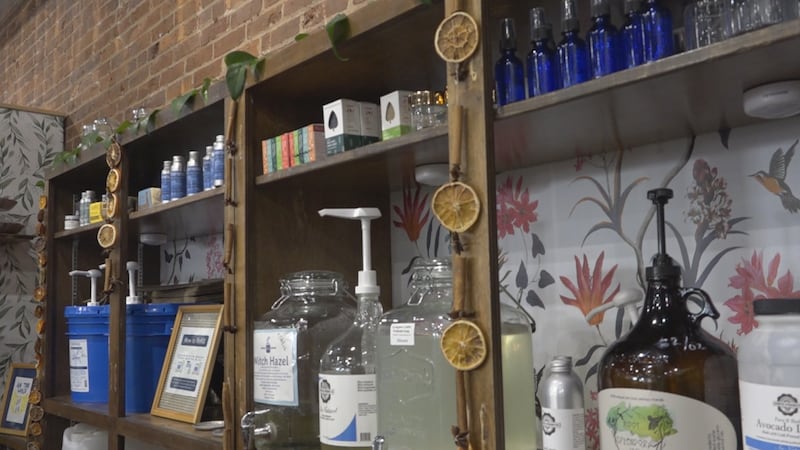 Published: Feb. 8, 2023 at 11:53 PM EST
HARRISONBURG, Va. (WHSV) - With Valentine's Day less than a week away, love is in the air. Harrisonburg Downtown Renaissance is bringing back an event that encourages ladies to grab a gal pal and explore the local businesses in the city.
Melissa Nguyen, owner and founder of Great.full Goods, participated in the Galentine's Day flower tour last year.
She said events like this, Shop Hop, and the cookie tour are great ways to find a new shop you may enjoy.
"The great thing about any of the events that HDR does is it gets exposure downtown. It's just a great way for people who might not have come downtown usually to experience our shops," she said.
Nguyen said her shop has gotten some new regular customers from last year's event, which has helped her shop accomplish its mission.
"Last year, we diverted 8,000 containers from our local waste stream, which I'm really proud of," she said. "My customers did that. We all did it together, so that's a really cool thing, to have new people come downtown and not only see the Shops at Agora, but that there's this little shop doing a little mission to reduce waste."
For Nguyen, her favorite part about the tour is meeting all the new people who stop in her shop for the very first time. There will be signs at each stop passing out flowers.
The Galentine's Day flower tour is Saturday, Feb 11 from 12 p.m.- 6 p.m. For tickets and more information, click here.
Copyright 2023 WHSV. All rights reserved.