JMU women's basketball drops 71-58 contest to Marshall in regular season finale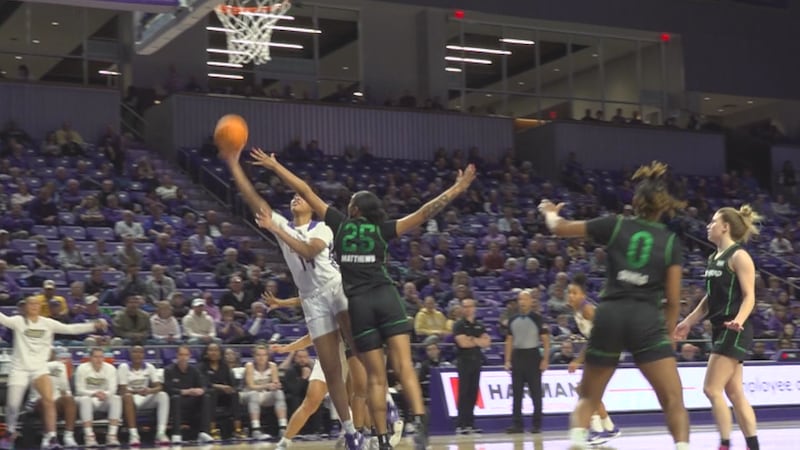 Published: Feb. 25, 2023 at 12:02 AM EST
HARRISONBURG, Va. (WHSV) - On Friday, James Madison women's basketball fell to Marshall 71-58.
The Dukes end the regular season 23-7 overall, including a 13-5 mark in Sun Belt play. Peyton McDaniel led the Dukes with eight points while pulling down six boards. Jamia Hazell added seven points and Caroline Germond grabbed six rebounds for the purple and gold.
James Madison outrebounded Marshall 47-34. However, the Dukes shot 25% from the field and 25% on three-point attempts. The Thundering Herd shot 42% from the field and 50% from the arc.
The Dukes return to the court on Friday, March 3 for the quarterfinals of the Sun Belt Championship in Pensacola, Florida.
Copyright 2023 WHSV. All rights reserved.