Celebrating International Women's Day in the Valley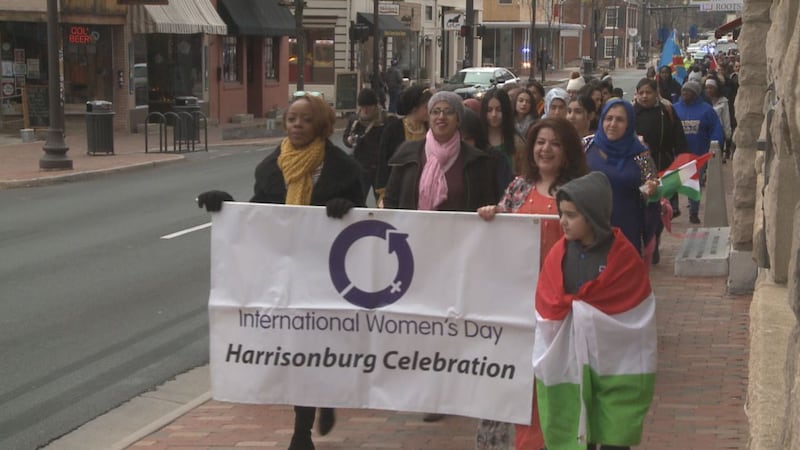 Published: Mar. 10, 2023 at 11:42 PM EST
HARRISONBURG, Va. (WHSV) - Across the globe, celebrations for International Women's Day continue. On Saturday the same will be true around the Valley.
In Harrisonburg, people will gather, march, and be entertained at the 7th annual event. This year's theme is "Embracing Equity".
"I want people to know that equity is not just about giving everybody an equal chance because that's equality. We really need to look at how we create spaces ad support people in developing leadership," Committee Member Cindy Hunter said.
The event will include local speakers, artists, dancers, musicians, and more.
Hunter said this will be a time for women in the community to connect with each other and celebrate female accomplishments. She added that women will be informed about various leadership positions in the city.
"Women still don't have equal pay as men. We still don't have equal spaces in places of leadership, especially women of color," she said.
Hunter acknowledged that Harrisonburg has an exceptional level of diversity, but many people with those backgrounds have not been able to have their voices heard. She then explained that having a position does not ensure that a voice will be heard and valued, which are all topics that could be addressed at the event through the speakers.
Participants will gather at Harrisonburg City Hall at 10:30 a.m. and walk to Court Square. Hunter said people can bring signs if they wish.
For more information, click here. For information on the International Women's Day event in Staunton, click here.
Copyright 2023 WHSV. All rights reserved.