Public addresses Massanutten Public Service Corporation in town hall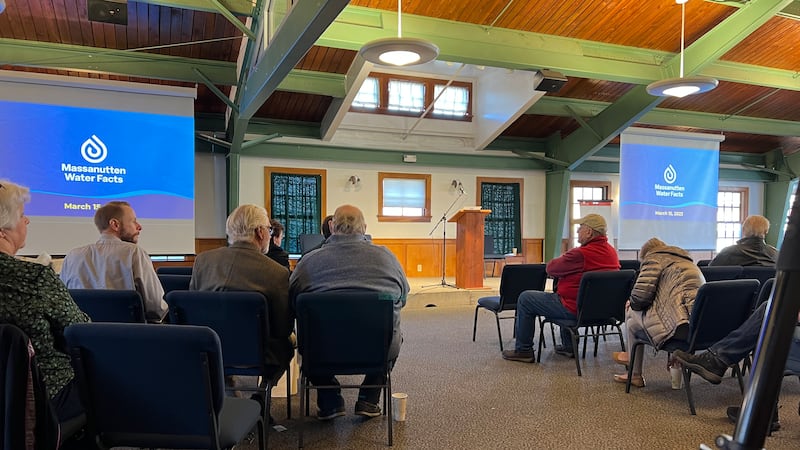 Published: Mar. 15, 2023 at 11:51 PM EDT
HARRISONBURG, Va. (WHSV) - Residents from Massanutten and Rockingham County addressed Massanutten Public Service Corporation officials in a town hall meeting on Wednesday.
After a presentation from MPSC about rates, customer service, service quality, and the potential cons of Rockingham County condemning the private company, members of the audience brought forth a slew of questions and concerns.
The hottest topic of the night was the amount of money Massanutten residents pay. More specifically, they wanted to know where and how that money was being spent.
MPSC talked about some of the previous capital improvement projects they have worked on and also gave a breakdown, in the presentation, of how pennies in each dollar that residents pay are spent and agreed to provide information on those projects.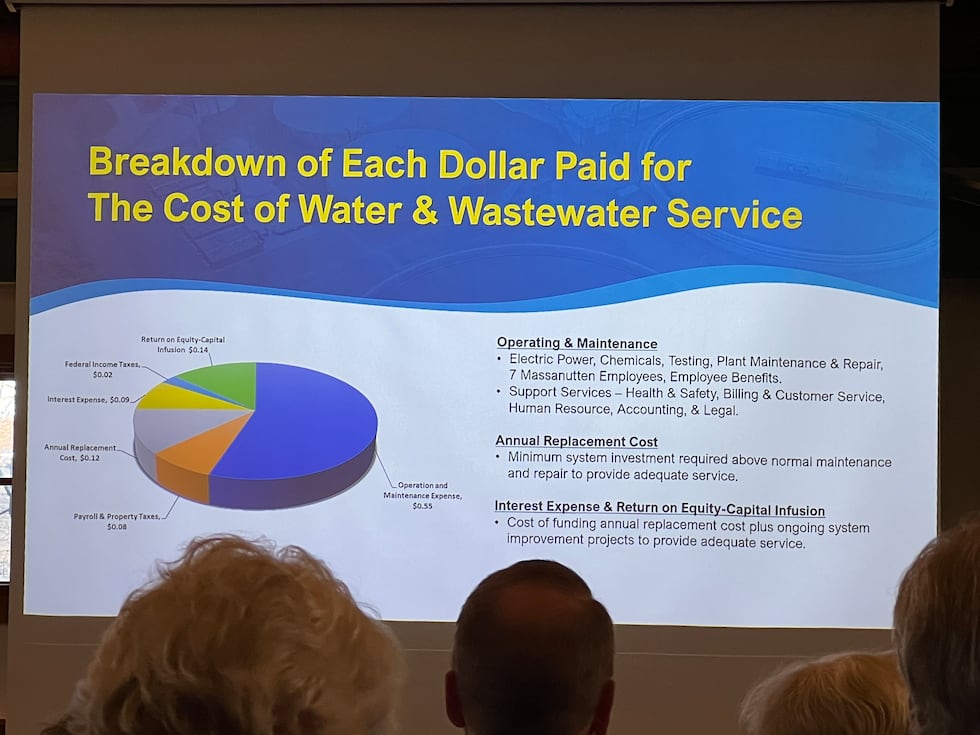 Other residents questioned the meters that were recently replaced, saying that their usage skyrocketed when they were installed.
One person spoke about she owns a home in the County and a home on the mountain. Despite the fact, that she seldom uses water in her Massanutten home, the bill is still higher monthly than the bill from her home where she lives in Rockingham County.
Another resident shared how he received a $300 water bill after being out of the country for a week.
"I called the company. The company said 'it must leak or something'," he said. "We paid somebody to come out and check every line we had [they] checked everything. [I] called the company, 'No leaks, what are you going to do.' 'I don't know. you owe us $300.'"
The same resident said he appreciated the presentation but felt it was "disingenuous".
"All of a sudden we're here to talk about condemnation and now the company wants to come to talk to me, but you didn't want to talk to me or help me when I'm paying $300," he said.
Others agreed and also questioned the motive behind the presentation and the inclusion of Rockingham County residents.
"The truth of the matter is this meeting is designed for two reasons: the first is to scare you because those are the easiest tactics and the second is to drive a wedge between the people who need your support on the mountain and you the Rockingham County residents," Andrew Barnes, a Massanutten resident said.
Another called the presentation "fearmongering" saying "It's very clear there are County residents here who won't be affected and all of this, with your slick numbers, is geared toward Massanutten Village residents in terms of fear that we are going to go under if we sell out to you."
MPSC officials took the time to address these concerns individually. Attorney Joe Connor admitted that the condemnation "got [their] attention" but assured customers that their intentions were genuine.
"Today, I'm here to tell you if you consider any of the points Joe made, I will ensure you this will not be the same company you've dealt with and it's not going be today, next week, or 12 months for now," MPSC State President Dana Hill said.
He added that he believed the County could run the water and sewer system effectively if came to that, but he was not sure if they could do it at a cheaper rate.
The conversation continues tomorrow as another town hall meeting will be held at Massanutten Resort Conference Center at 6 p.m.
Copyright 2023 WHSV. All rights reserved.