Study says many youths trying e-cigarettes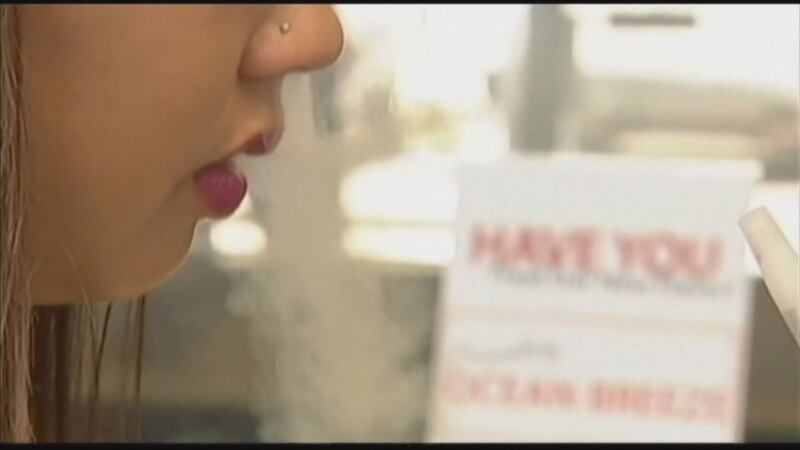 Published: Mar. 17, 2023 at 7:46 PM EDT
HARRISONBURG, Va. (WHSV) - According to the Centers for Disease Control and Prevention, almost four million people aged 18 years old and younger have a smoking habit. The Virginia Department of Health says a number of America's youth are trying to quit.
E-cigarettes and vape pens are the leading tools for adolescents since 2014. A joint study from the CDC and the Food and Drug Administration revealed at least 3.6 million youth in the U.S. have used e-cigarettes in the past thirty days.
Smoking habits and trying tobacco primarily start during adolescence, when many young people are using multiple products including cigars, hookah, and nicotine pouches. The CDC's study last year found that about one in every 25 middle school students along with one in every six high school students currently use a tobacco product.
The Central Shenandoah Health District said some young people may be more sensitive to nicotine. There are multiple factors such as a social environment that show smoking being normal that can cause a dependence on the substance and a struggle to stop smoking.
"Genetic factors can also make it more difficult to quit. Mental health is a big thing; there is a strong correlation between young people who smoke and have depression or anxiety," CSHD Communications Specialist Jordan Shelton said.
CSHD said it is critical to lower tobacco use among youth to end the tobacco epidemic in the United States.
The CDC reported 65.3 percent of middle school and high school students who smoke and vape are seriously thinking about quitting, while 60 percent of students who have used tobacco products have stopped using them for at least one day in an effort to quit.
The Virginia Department of Health continues to push services like Quit Now Virginia, which provides support and advice, and Live Vape Free to help teens and parents conquer a smoking habit.
Copyright 2023 WHSV. All rights reserved.