JMU women's basketball falls to No. 3 Ohio State 80-68 in NCAA Tournament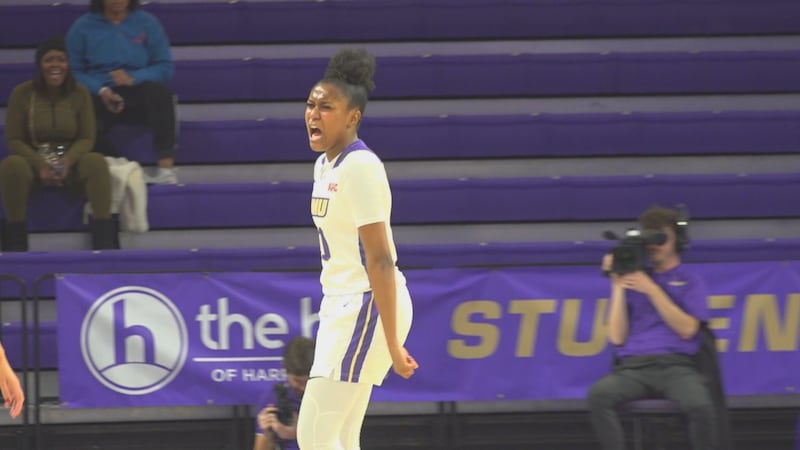 Published: Mar. 18, 2023 at 7:10 PM EDT
HARRISONBURG, Va. (WHSV) - James Madison women's basketball dropped an 80-68 decision to No. 3 Ohio State in the first round of the NCAA Tournament.
The Dukes end the season 26-8 overall including a dominant 13-5 stint in Sun Belt play. Kiki Jefferson led the Dukes with 17 points and eight rebounds. Jamia Hazell added 10 points while Caroline Germond scored eight. Kobe King-Hawea pulled down seven boards.
James Madison outrebounded Ohio State 44-36. However, the Buckeyes scored eight more points off turnovers and four more points in the paint compared to the Dukes.
The Buckeyes will continue their NCAA Tournament run when they face No. 6 North Carolina on Monday.
Copyright 2023 WHSV. All rights reserved.