Harrisonburg Cardinals are national tournament bound!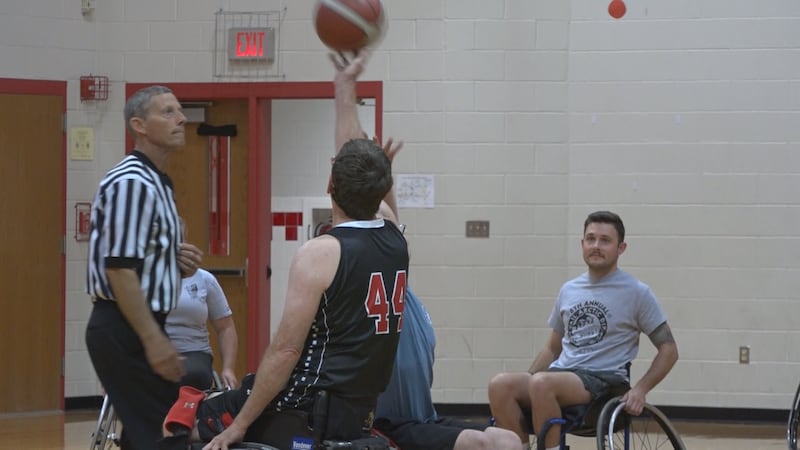 Published: Mar. 24, 2023 at 11:42 PM EDT
HARRISONBURG, Va. (WHSV) - The Harrisonburg Cardinals are headed to the 2023 National Wheelchair Basketball Association (NWBA) Championship Series.
Right now, the Cardinals are ranked #6 in the nation. Anthony Streiff is a member of the team. He explained that this tournament is run similarly to NCAA tournaments, so being able to compete is a big deal.
"Considering there are hundreds of basketball teams across the United States... that's a very big deal in the arena of adaptive sports," Streiff said.
He said the best way for the community to show support is through following their journey and sharing it with others.
"What they can do is go on our Facebook page which is under Harrisonburg Cardinals and like the page and share it. That's all they have to do is like and share it. I think sometimes with any sport the hardest thing is word of mouth and letting everyone know you exist," Streiff added.
The tournament begins Friday, Mar 31 in Witchita, Kansas. You can watch the Cardinals compete through a live stream. Streiff said that link will be posted to their Facebook page.
For more coverage on the Cardinals, check out these stories:
Copyright 2023 WHSV. All rights reserved.