Staunton City Council discusses FY 2024 budget and tax rates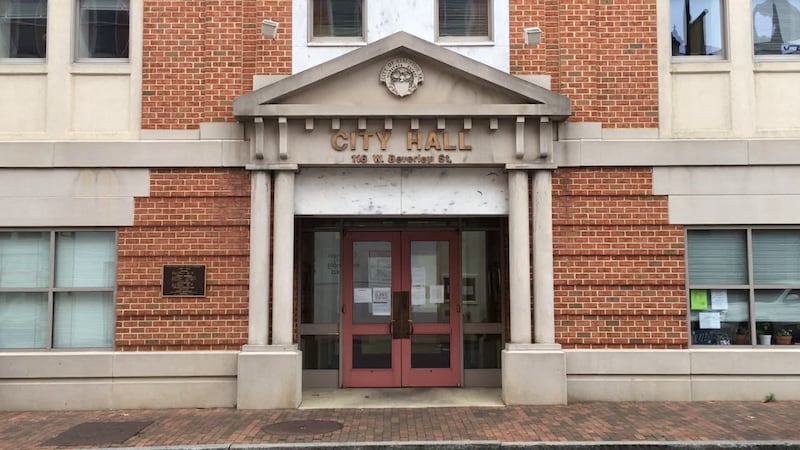 Published: Mar. 24, 2023 at 11:42 PM EDT
STAUNTON, Va. (WHSV) - Budget season has begun for the City of Staunton.
At their meeting on Thursday, City Council was presented with the preliminary draft of the fiscal year 2024 budget. The total proposed budget as presented is nearly $152.4 million.
Two chunks of that money is allotted for City schools with $15.97 million and a 5% 'cost of living increase would be given to all full and part-time city employees.
Other segments that saw a proposed increase are public safety, community development, and general government funds; while the proposed amount for health and welfare decreased.
Mayor Steve Claffey expressed his concern about such a large budget.
"We're going up 10, 11 million dollars a year and we don't have a population that's growing. I am very concerned about this budget because it's big folks," he said. "From 2020, we've gone from $120 million to run this city to $152 million."
Councilman Terry Holmes countered the statement by pointing out that prices of goods have increased, so an increase in budget is necessary.
Also discussed at the meeting were property tax rates. In the proposed budget tax rates would drop by $.3 from $.92 to $.89 cents per $100 dollars of assessed value.
During the public hearing, city residents made it very clear that a $.3 difference was not enough especially since assessment values have skyrocketed.
"We've never had a 30% increase in our real estate evaluations. I'm sure Im like a lot of people in this room. We're not expecting our incomes to come up 30% this year," one concerned resident said.
One resident acknowledged how difficult budget discussions can be but urged the council to find what she called the 'sweet spot'.
"What services you can give us and maintain and not reduce is a really important question without driving people out of the city because they can't afford to live here," she said.
Many others shared similar concerns acknowledging that taxes could eventually be a reason some people have to leave the city.
The City budget is not set in stone. There are many work sessions scheduled before the final vote is taken on April 27.
To view the proposed budget, click here. To watch the full meeting, click here.
Copyright 2023 WHSV. All rights reserved.