Staunton courts working toward new home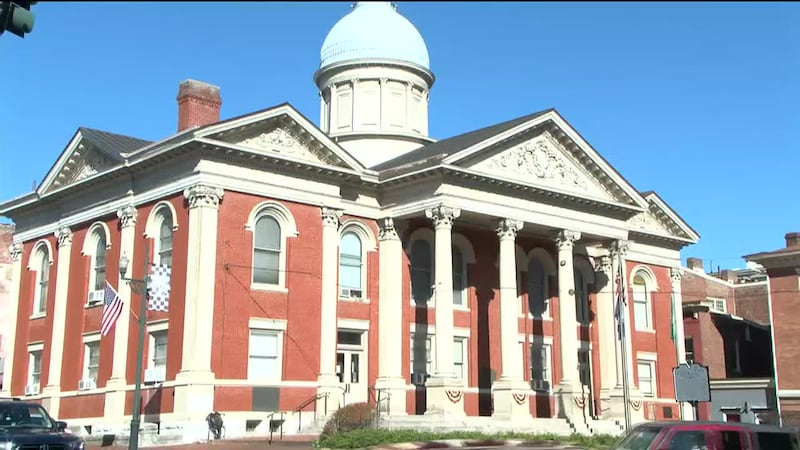 Published: Mar. 29, 2023 at 11:54 PM EDT
STAUNTON, Va. (WHSV) - The city of Staunton continues to move forward with the process of moving its Juvenile & Domestic Relations (J&DR) District Court.
Historically, the courts have shared a space with the Augusta County Courthouse. However, when Augusta County residents voted in November on the referendum to move its courthouse to Verona, it meant Staunton's J&DR district courts would need to move as well since the city does not own the building.
Director of Public Works Jeff Johnston said the new courthouse will sit where the Hardy parking lot is in downtown Staunton on North Market Street.
"It's close to our other judicial building... certainly no one likes to see parking go away but a J&DR court is a better and higher use for that prime downtown property," he said.
The task now is to find a firm that can design a courthouse according to the Commonwealth of Virginia's specific requirements, which Johnston said is not a simple task. He said experience is at the top of the list of qualifications.
"Courthouses are complicated, and the Commonwealth of Virginia's courthouse guidelines are lengthy and exact."
He said another big challenge is having to work according to the timeline of Augusta County.
"It's a bit daunting when the deadline for this project is not one that we can control. I don't have the luxury of saying 'Well, we'll let that slide a few weeks. When Augusta County leaves, we need to have a courthouse," Johnston added.
Despite the tough task ahead, he said the investment is equally exciting.
"We're excited about the opportunity to create a really solid J&DR court that's gonna serve the families of Staunton for generations."
For the courthouse guidelines or more information, click here.
Copyright 2023 WHSV. All rights reserved.