Staunton takes a look at budget increases over the past decade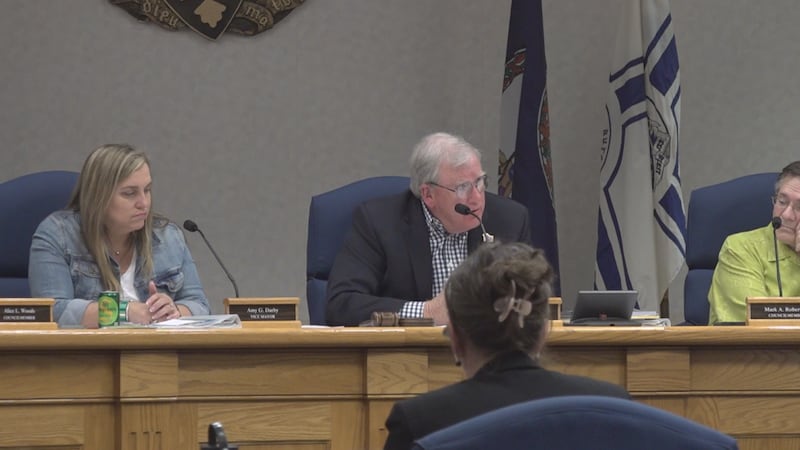 Published: Apr. 6, 2023 at 11:53 PM EDT
STAUNTON, Va. (WHSV) - Staunton City Council held its first work session on Thursday since the Fiscal Year 2024 budget was proposed.
At the initial budget meeting, Mayor Steve Claffey, noted how large the proposed total budget of $152.4 million was, and he questioned how it had grown so much within the last 10 years.
The proposed FY'24 budget is nearly $10 million more than the FY'23 budget.
Chief Financial Officer Jessie Moyers said there are 5 major drivers in that steep increase: inflation, capital projects, contributions to city schools, debt services, and most surprising to the council- money toward the jail. Over the past 10 years, the amount of money budgeted for the jail has increased by nearly $2.4 Million.
When discussing previous budgets, past budget excess came up. At this point, the City is expected to come in around $4.5 million over budget this year.
Mayor Claffey then questioned why such a big budget was necessary.
He and Councilman Mark Robertson said they would like to see what the city budget would look like with a lower personal property tax rate.
"We've gone from 92 to 89. Can we go to 86 and you show what would be changed," Mayor Claffey said.
Councilman Terry Holmes disagreed saying he prefer if tax rates remain at $.92/$100. He showed concern that some services would have to be cut if they budgeted too thinly.
"The city is like an entity. It's got to have funds to function and y'all are banking on everything being hunky dory.. It's never hunky dory. You never know when things are gonna flip the other way," he said.
Mayor Claffey and Vice Mayor Amy Darby said the goal is not to cut services but to look at places where one of the additional $10 million can be used more sparingly.
City Manager Leslie Beauregard said that any rates in the 80-cent range are low for cities, and Staunton had never been that low before.
The next budget session is next Thursday, and a public hearing about the budget will follow.
To review the proposed budget, click here.
Copyright 2023 WHSV. All rights reserved.