A look back at the Elkton Tornado from 2008
August 2, 2008
Published: May. 9, 2023 at 8:42 PM EDT
|
Updated: Aug. 2, 2023 at 5:25 PM EDT
Elkton, Va. (WHSV) - Saturday afternoon, August 2, 2008. Several strong storms moved across the area. Two of those storms led to damage in Rockingham County but one storm dropped a tornado in Elkton. The video above is our WHSV archive video from after the storm.
It was about 3:00 p.m. in the afternoon. The tornado dropped right on the banks of the Shenandoah River at Park Avenue. It moved across 4th street then lifted as it moved through part of 5th street. According to the National Weather Service report, the twister "snapped and uprooted about a dozen hardwood trees."
The storm also led to power outages and damaged some homes. Damage estimates at the time were reported to be around $100,000.
The storm was rated an EF-0 which means wind speeds were between 65-85mph. The tornado did not last very long, but left quite a bit of damage behind.
There was also a witness who was about 2 miles southwest of Elkton who reported a funnel cloud from their vantage point.
The path of the tornado was only about a quarter of a mile, and the width was approximately 70 yards. Hail was also reported in Elkton, about 1″ in diameter.
If you happen to have any additional photos you'd like to submit, you can upload them here with a description: SUBMIT PHOTOS
This photo was sent in by a viewer at the time, this is likely the rotating wall cloud. We do not have an exact location on this, it was just described as being from the golf course.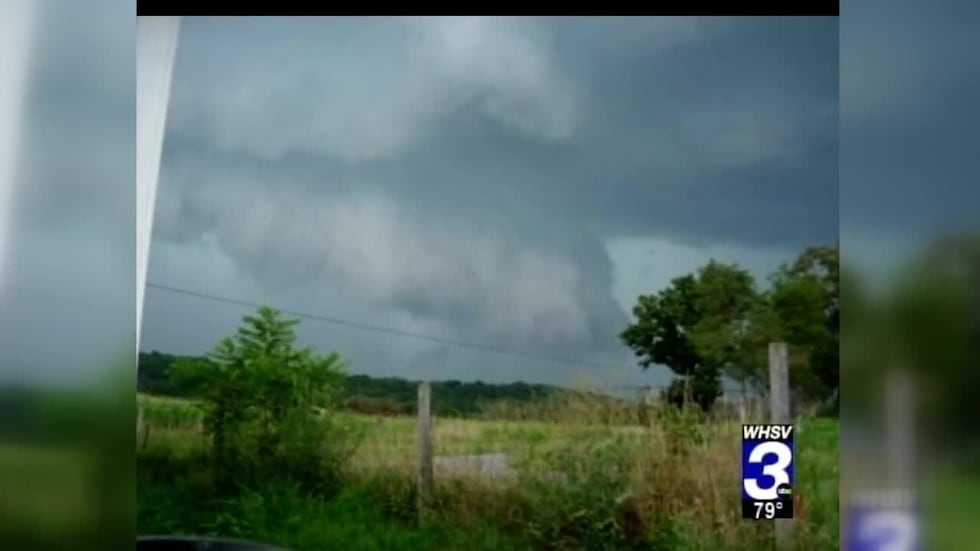 August 2, 2008
The author of the photos is unknown.
Top left shows a metal roof damaged

Top right is likely the view of the tornado, it would have crossed the train tracks in Elkton but it's obscured by so much rain. This is why you want to heed all tornado warnings, because you may not actually be able to see the tornado.

Bottom left is the radar image of the storm at the time

Bottom right is tree damage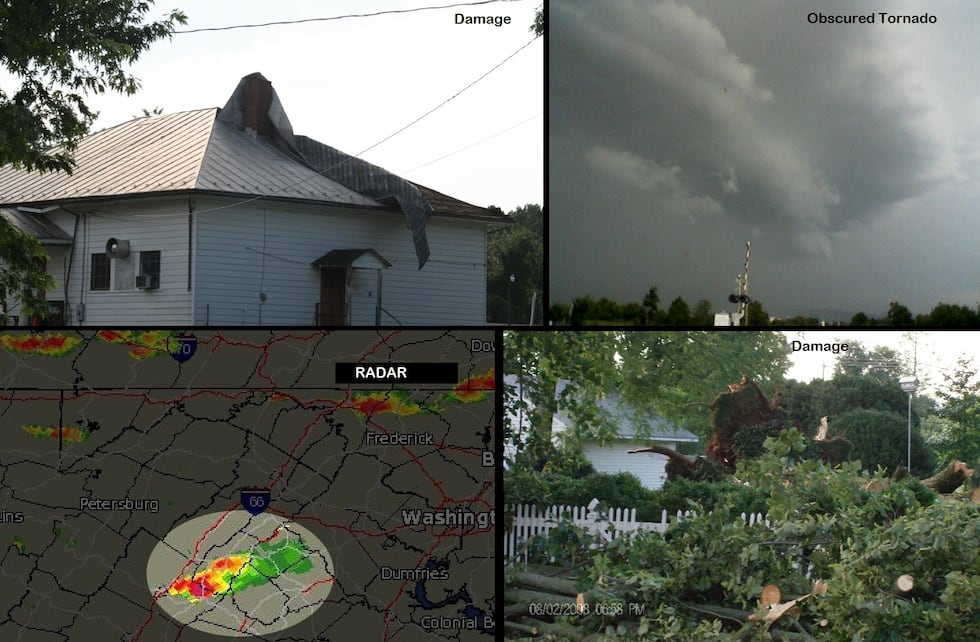 PATH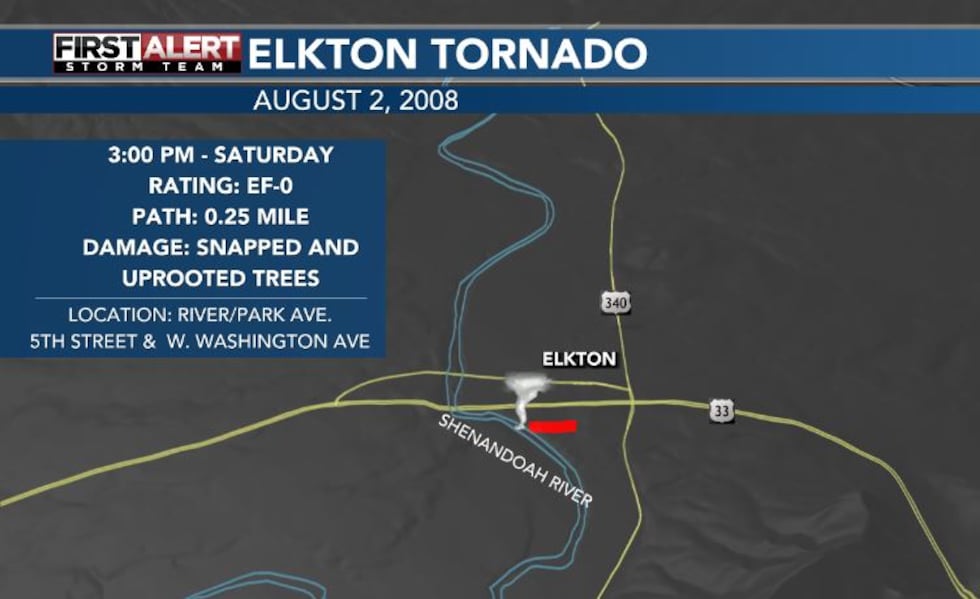 Copyright 2023 WHSV. All rights reserved.