JMU basketball programs busy filling out roster for upcoming season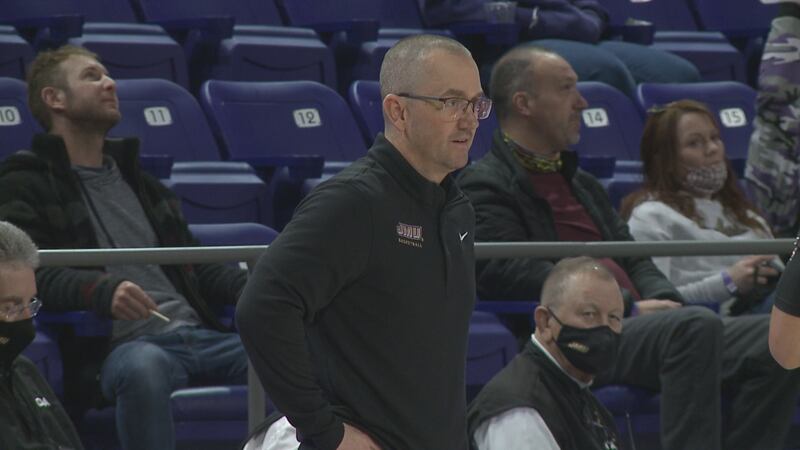 Published: May. 17, 2023 at 11:44 PM EDT
HARRISONBURG, Va. (WHSV) - The James Madison men's and women's basketball programs have been making additions to the roster this week.
On Wednesday, JMU women's basketball head coach Sean O'Regan announced Hevynne Bristow was transferring to JMU from Ohio State.
Bristow appeared in 29 games for the Buckeyes averaging 3.0 points and 3.6 rebounds in 10.5 minutes per contest. The guard helped lead Ohio State to its first Elite Eight appearance in 30 years.
"Hevynne is a special player, person, and athlete," said O'Regan in a news release. "She got to see us up close and in person when we played Ohio State in the NCAA Tournament, and she could really see herself here with us. I have watched her since she was a junior in high school and her potential is off the charts. I'm super excited to get her on the court with us and help her get to where she belongs."
In addition to Bristow, O'Regan added guard Olivia Mullins from St. Joseph's.
JMU men's basketball head coach Mark Bylington is also working the transfer portal this week. He added guard Michael Green III from Robert Morris.
Green averaged 9.7 points and 3.8 assists per game in 28.8 minutes. The guard also shot 41.5% from the floor.
"Michael is a talented player with high character," Byington said in a news release. "At the college level, he has proven that he can score, find his teammates and make winning plays - my favorite thing about him is his high level of basketball intelligence."
Copyright 2023 WHSV. All rights reserved.