Lawsuit claims Virginia's felony disenfranchisement violates Reconstruction-era federal law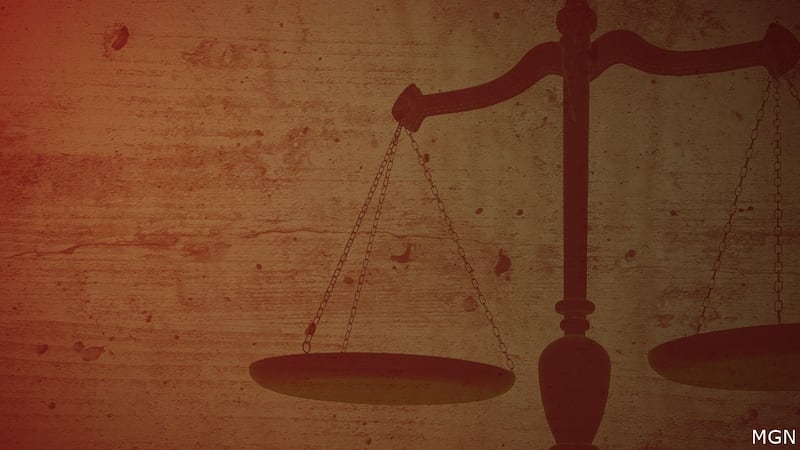 Published: Jun. 27, 2023 at 11:44 AM EDT
RICHMOND, Va. (AP) — People who have been disqualified from voting in Virginia because of their criminal records filed a lawsuit Monday against Gov. Glenn Youngkin and state elections officials challenging the state's automatic disenfranchisement of people with felony convictions.
Virginia is one of only a few states that automatically take away voting rights for convicted felons unless the governor restores those rights. The lawsuit, filed in federal court in Richmond by the American Civil Liberties Union of Virginia, alleges the state is violating a Reconstruction-era federal law that established the terms of Virginia's readmission to representation in Congress after the Civil War.
The ACLU of Virginia and Protect Democracy — a nonprofit that focuses on voting rights — filed the lawsuit on behalf of three Virginia residents with felony convictions and Bridging the Gap in Virginia, a nonprofit organization that helps former inmates overcome barriers to their transition back into society.
The lawsuit relies on the Readmissions Act of 1870, which prohibited former Confederate states from including in their constitutions any provision that would disenfranchise their citizens other than people convicted of committing crimes that were common law felonies at the time.
In 1870, "common law" felonies were widely understood to be a distinct category of crime from "statutory" felonies and included murder, manslaughter, arson, burglary, robbery, rape, sodomy, mayhem and larceny, the lawsuist states. Virginia later amended its constitution to disenfranchise citizens for conduct that was not a common law felony in 1870. Today, Virginia's criminal code designates numerous crimes as felonies, including drug offenses.
Youngkin's administration recently confirmed it had shifted away from an at least partly automatic rights restoration system used by three of Youngkin's predecessors.
The lawsuit says the impact of Virginia's disenfranchisement provision "has been exacerbated" by Youngkin's recent actions.
"While Virginia's prior three governors restored voting rights to disenfranchised citizens with felony convictions based on specific criteria, Governor Youngkin has ended his predecessors' restoration programs and resurrected an opaque and arbitrary rights restoration policy without any objective criteria or set timeframe for rendering restoration decisions," the lawsuit states.
Macaulay Porter, a spokesperson for Youngkin, declined to comment on the lawsuit.
Tati Abu King, one of the plaintiffs in the lawsuit, has applied to have his voting rights restored after spending 11 months in prison on a 2018 felony drug possession charge.
"I feel like I don't have anybody to speak for me. I have no say on who represents me," King said.
He went on to say he thinks voting rights "should be automatically re-afforded to the people once they have served their time. I feel like it's a God-given right to have the right to vote."
The lawsuit says Virginia has the fifth-highest number of citizens disenfranchised for felony convictions — at over 312,000 — and that Black residents have been disproportionately affected. Black Virginians comprise less than 20% of Virginia's voting-age population but account for nearly half of all Virginians disenfranchised due to a felony conviction, the lawsuit states.
The lawsuit asks the court to declare that the Virginia Constitution violates the Virginia Readmission Act and to prohibit the defendants from "denying the fundamental right to vote to Virginia citizens who have been convicted of crimes that were not common law felonies" when the law was passed in 1870.
A separate lawsuit filed in April alleged that a discretionary process being used by Youngkin to decide which felons can have their voting rights restored is unconstitutional.