Man accused of beating wife to death within earshot of their children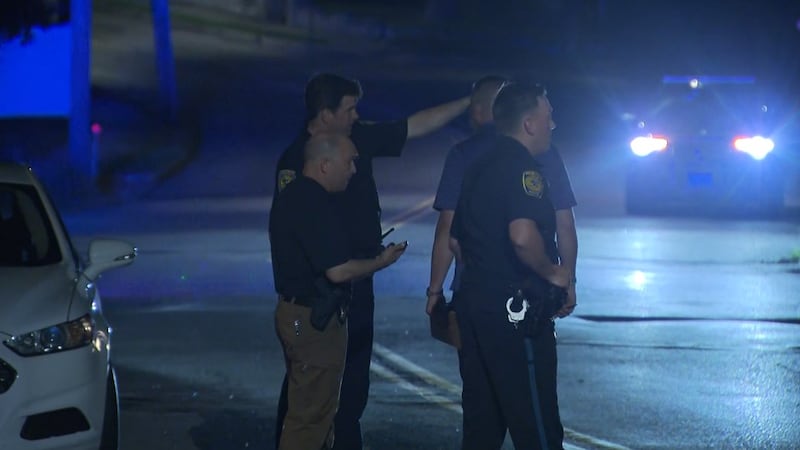 Published: Jul. 18, 2023 at 6:05 AM EDT
NEWTON, Mass. (WBZ) - A Massachusetts man accused of killing his wife two days after she filed a restraining order against him was ordered held without bail.
Richard Hanson, 64, is accused of beating his wife, 54-year-old Nancy Hanson, to death with a baseball bat while the couple's three young sons listened from downstairs. He was arraigned Monday and pleaded not guilty to murder and several other charges.
Police received two 911 calls Saturday night. One was from a child in the couple's Newton home, who was downstairs with his two brothers while the couple were fighting upstairs. The other call came from a friend Nancy Hanson was talking to when the alleged assault started.
"She heard the phone drop, and then, several loud bangs could be heard in the background, as well as children screaming, 'Stop, Dad, you're killing her,'" said prosecutor Megan McGovern in court.
Police said when officers arrived, they found Richard Hanson in the driveway with blood splattered on his body and clothes.
"He made statements to the effect of, 'She was cheating on me' and that he couldn't believe he did that," McGovern said.
Police said in a news release that Nancy Hanson's death was ruled a homicide, and the cause of death was blunt force trauma.
Police interviewed the son who called 911, and he told them his parents were always fighting and that it had gotten worse this week, according to McGovern.
Nancy Hanson filed a restraining order against her husband last Thursday. McGovern said authorities were not able to serve him with the order.
Court documents reveal a history of domestic issues.
The Department of Children and Families has taken custody of the couple's children.
Richard Hanson is due back in court Aug. 16.
Copyright 2023 WBZ via CNN Newsource. All rights reserved. Gray News contributed to this report.