August 7, 2023 severe storm & damage reports
Wind, hail, and a possible tornado impact the region
Published: Aug. 7, 2023 at 10:13 PM EDT
|
Updated: Aug. 7, 2023 at 10:35 PM EDT
HARRISONBURG, Va. (WHSV) - If you have any additional reports, send them in here.
August 7, 2023 was expected to be a different severe weather day across the area. The Storm Prediction Center had upgraded the entire region to a Moderate Risk, a level four of five. The primary concerns were damaging winds and heavy rainfall, although large hail and tornado threats were also elevated. Several severe thunderstorm and tornado warnings were issued later that day by the National Weather Service. Here are some of the damage reports.
BROADWAY - Numerous severe thunderstorm warnings could be seen and heard around the Broadway/Timberville. Damage from what was likely a downburst, or microburst in the area. Some structure damage has been reported following the storm, including a photo of a building that saw its metal roof peeled back thanks to high winds. Here is a photo of that structure after the storm moved through the region.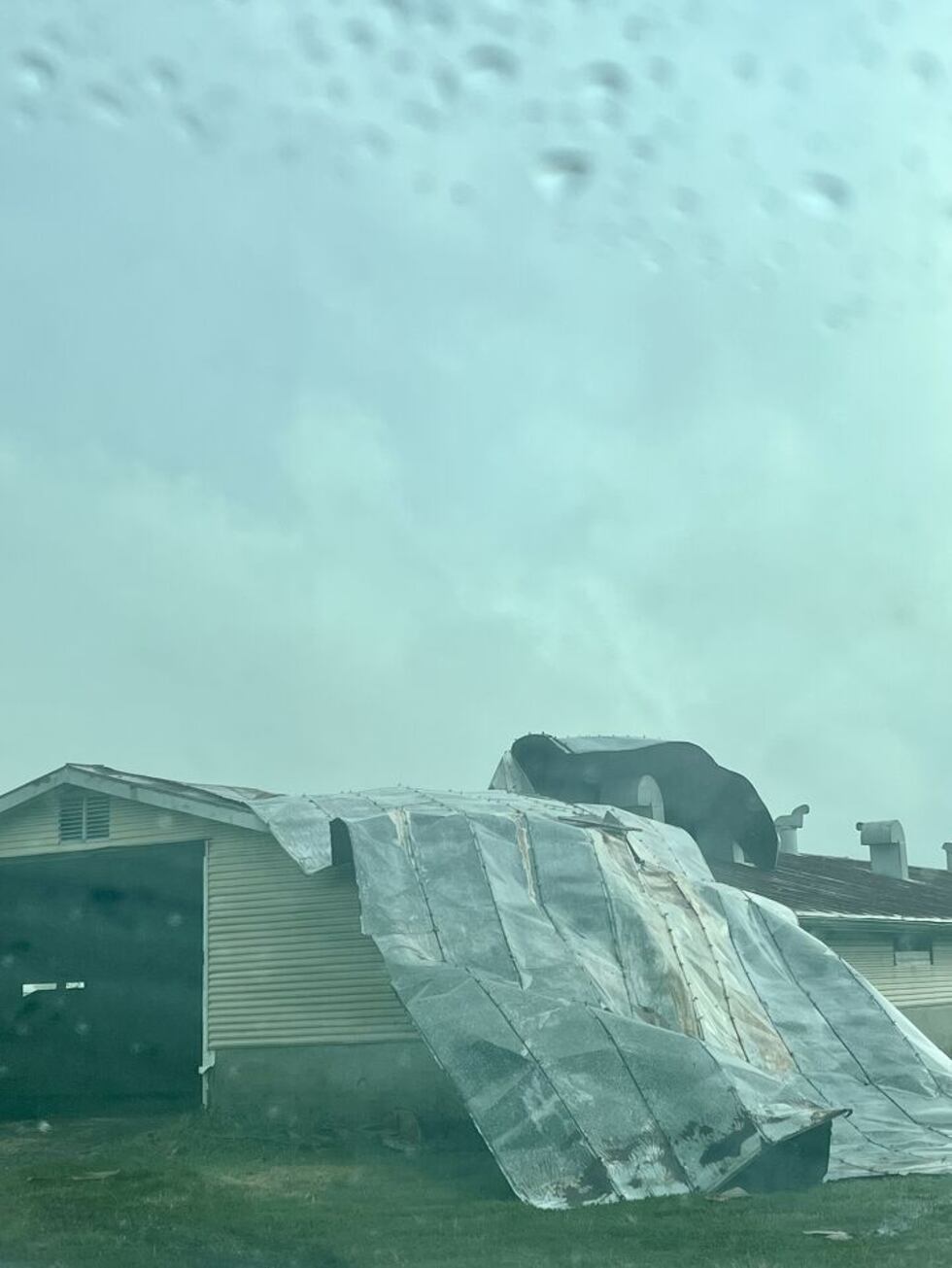 CRAIGSVILLE - Around 4pm, the National Weather Service issued a tornado warning for a severe storm. Several photos were posted of large trees being uprooted. Damage was reported across the region, in addition to hail reports and photos seen via social media. There is a track of rotation from Craigsville to Arbor Hill, Middlebrook, and Staunton. A funnel cloud was reported over Waynesboro. However, we have not seen a photo. If you have damage reports, please submit these. Take a look at these photos:
STAUNTON - Several reports of hail have been submitted from severe storms that impacted the region. Hail sizes range from a quarter of an inch to upwards of nearly 2.75″. Photos and videos were seen posted across social media, in addition to those submitted via the WHSV App. Other locations that received larger hailstones included Waynesboro, Fishersville, Crimora, and surrounding locations. In addition to damaging hailstones, a 68 mph wind gust was clocked using a private weather station. This lead to more tree damage across the area. Take a look at a few hail reports that we've received so far today:
FRANKLIN - Although no photos have not been received from Franklin, nearly 1,000 people lost power from today's storms. Here are a few locations and reports that we've received so far. Numerous downed trees were reported from Franklin to Brandywine across Shenandoah Mountain.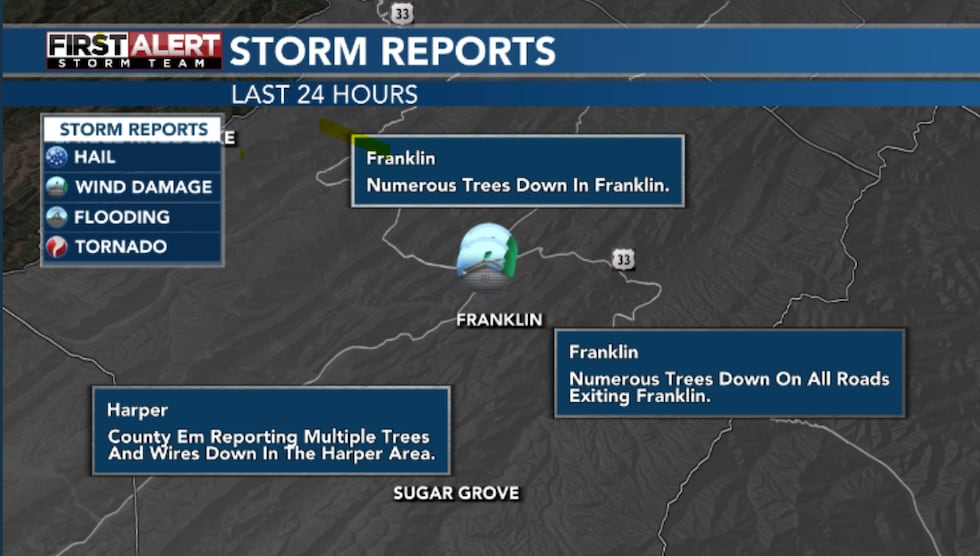 LURAY - Following the other nearby locations, Luray saw several severe storms in the region. A severe thunderstorm warning was issued with the threat of 80 mph winds. Here are just a few wind damage reports from the region today:
Copyright 2023 WHSV. All rights reserved.