Historic Local Droughts
Some of the worst droughts that have plagued the area
Published: Aug. 22, 2023 at 9:54 PM EDT
(WHSV) - Here's a look at some of the worst droughts in our local history.
Did you know over the past 30 years, heat is nature's number one killer. That's more than floods, tornadoes and hurricanes. And the Valley is no stranger to extreme heat. Typically with droughts comes extreme heat but this year that has not been the case. We have been in and out of a drought since the spring. This after a winter with barely any snow. Snow is the best way to replenish the moisture in the soil, so without a good 'base' of good soil moisture from the winter, and with a lack of spring rainfall, moisture in the summer is a struggle.
Summer storms are rarely widespread, they are very hit and miss and rain in the summer is typically inconsistent.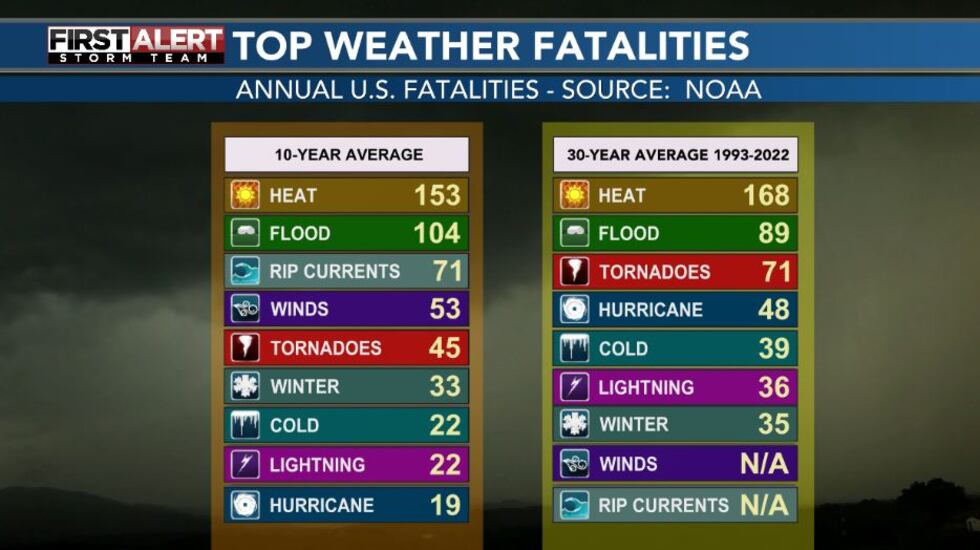 HOTTEST JULY
The hottest July on record was in July of 1999. This extended drought started to form back in the fall of 1998. The lack of moisture continued through the winter and the entire area was in a severe drought by June of 1999. This led to significant agriculture losses across the entire area. For more on our local coverage during this drought, click here:
WORST DROUGHT
Heat can be just one example of extreme weather, but in 1930 the Valley experienced a devastating and historic drought.
Average rainfall for the month of July is 4 inches of rain. Most of that is because of thunderstorms. However, in July of 1930, Dale enterprise recorded only eight-hundredths of an inch of rain. The driest July on record
The agriculture industry took a hard hit, wells went dry and farmers lost crops. Most of the area picked up less than half of the yearly average rainfall, for the entire year. While rainfall improved slightly in 1931, rainfall was still at least 10-15″ less than the average.
The drought was significantly improved by 1932. However, effects were still felt. The Lynwood river gauge of the Shenandoah river recorded it's record lowest level in September 1932. It took time to replenish the moisture lost since 1930.
There were also dust storms that blew through the area in 1934, and 1935.
Copyright 2023 WHSV. All rights reserved.