Rockingham Insurance Top 3 Nominees: Week 5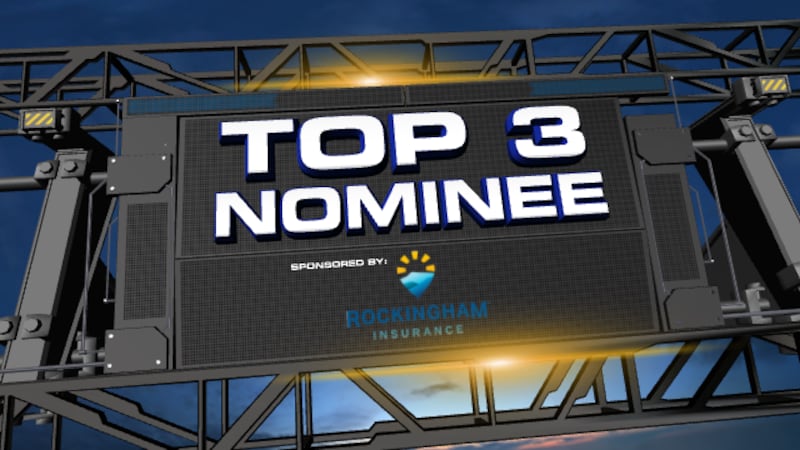 Published: Sep. 22, 2023 at 11:38 PM EDT
(WHSV) - Another week of high school football has come and gone, which means it's time for another round of Top 3 Nominees presented by Rockingham Insurance.
Check out some of the top plays in the videos below and cast your vote for which play you think is the best of the best.
Spotswood touchdown pass
Spotswood's Elliot Brown takes the snap, rolls right, and fires a pass deep downfield into the hands of Matt Craig for a 35-yard touchdown.
Page County interception
Mountain View quarterback ShreeJee Patel scrambles and launches a deep pass, but Page County's Dawson Richards makes a one-handed interception.
Harrisonburg Catch
On a third-and-11, JJ Engle hits Deacon Smith downfield, and Smith makes a leaping catch before running it in for a 20-yard touchdown.
Copyright 2023 WHSV. All rights reserved.