Tropical Storm Ophelia brought rain, wind over the weekend
Some areas saw a few inches of rain
Published: Sep. 25, 2023 at 11:33 AM EDT
HARRISONBURG, Va. (WHSV) - Tropical Storm Ophelia made landfall near Emerald Isle, North Carolina on Saturday, September 23rd. From there, the storm pushed north bringing bands of rain and gusty winds.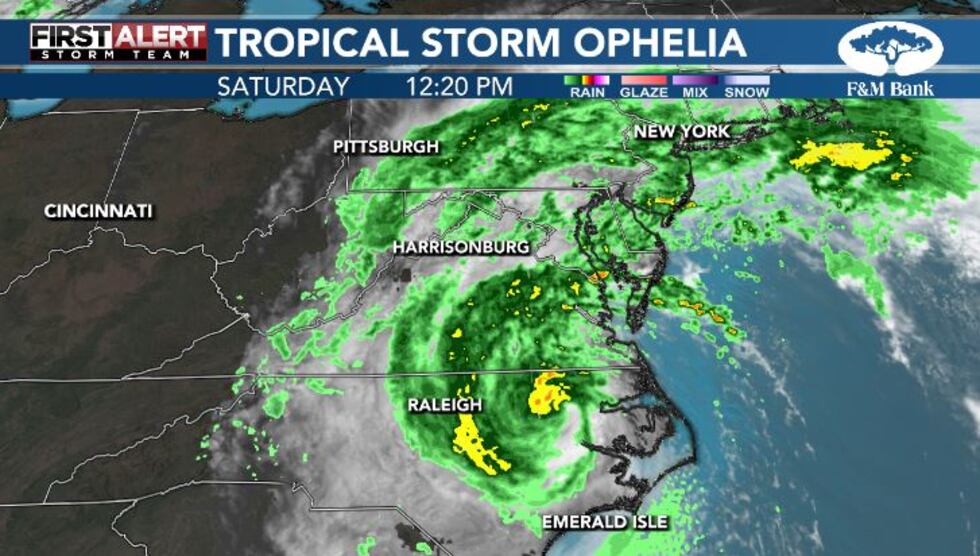 TOTAL RAINFALL
Over the weekend, Tropical Storm Ophelia brought periods of rain to our viewing area. Rainfall varied from place to place, and the highest rainfall accumulation was along the Blue Ridge but the rain bands did extend further west as well. Locations west of I-81, including our West Virginia locations, were able to pick up on a good amount of rain.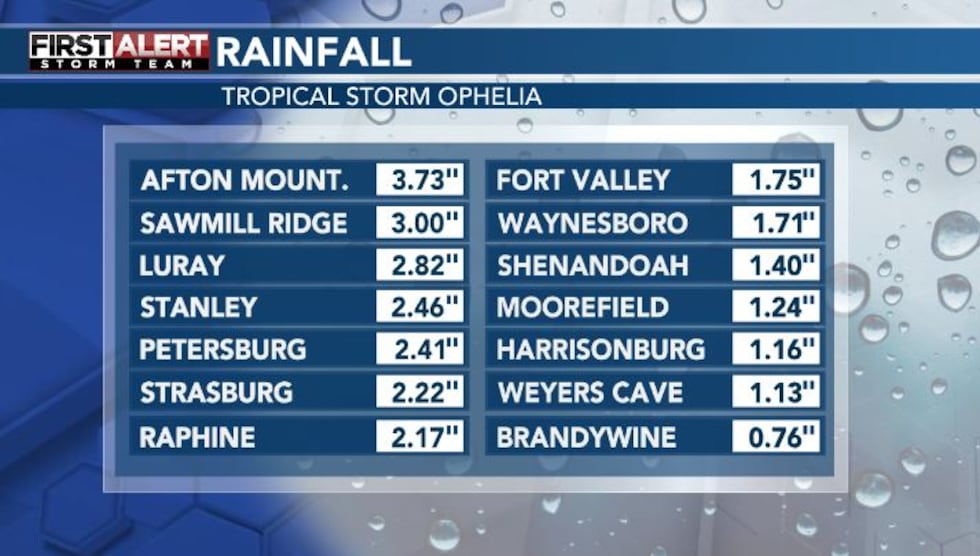 While there is still more work to be done to completely replenish the drought across our area, this was a great start!
The next drought monitor will be released Thursday morning and we'll be able to get a better idea of this rain's impact, but this was a very beneficial rain.
Drought and Soil Moisture Data
PEAK WIND GUSTS
Along with the rain was the wind. Clouds, showers, and gusty winds all lead to a cool day Saturday- which was also the official start to Fall. Several areas saw peak wind gusts above 30mph.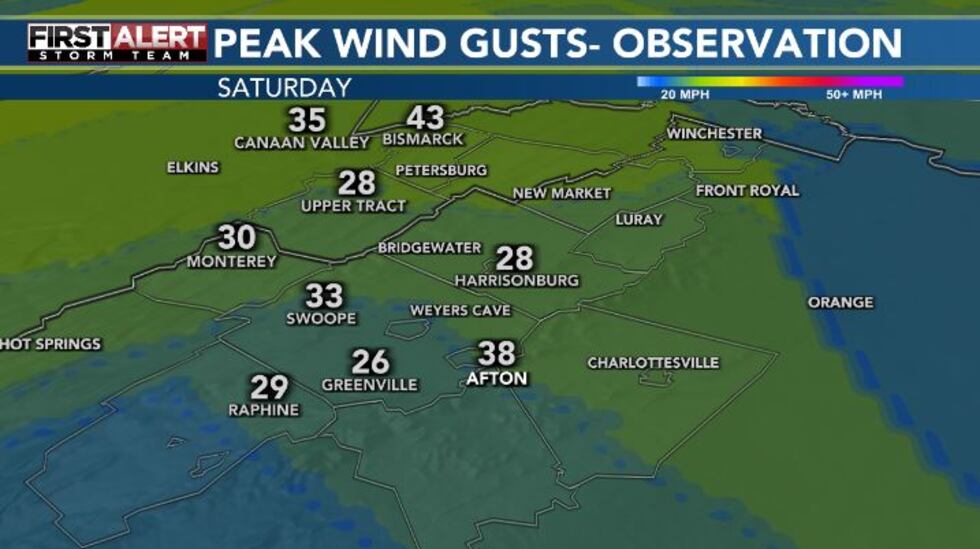 Copyright 2023 WHSV. All rights reserved.