James Madison's Amadi out for season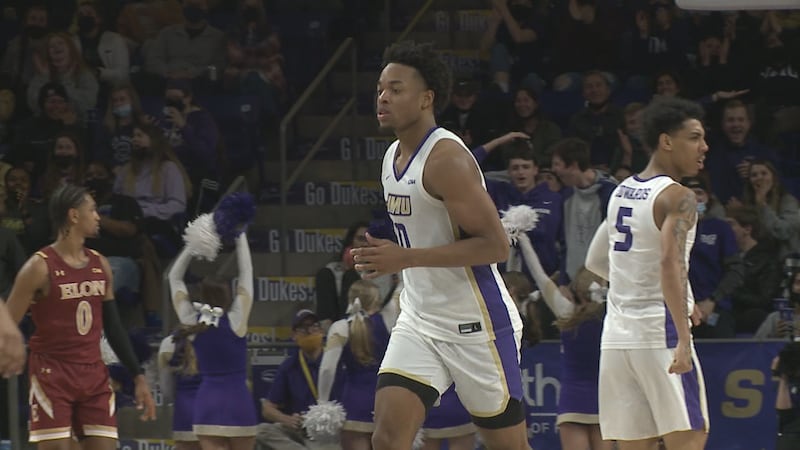 Published: Sep. 29, 2023 at 2:50 PM EDT
HARRISONBURG, Va. (WHSV) - James Madison men's basketball coach Mark Byington announced Friday morning forward Justin Amadi will miss the 2023-24 season.
According to Byington, Amadi suffered a lower body injury.
The forward started 21 games for JMU during the 2022-23 season. He averaged 4.9 points and 3.6 rebounds per game. Notably, Amadi was second on the team in blocks.
"We will miss Justin this year because he is a very valuable person on this team and he will continue to be valuable to our team," said Byington in a statement. "He is one of the most athletic players in the country and I know he will fully recover to continue a great basketball career."
The JMU men's and women's basketball teams opened practice earlier this week. The Dukes open the season Nov. 6 at Michigan State.
Copyright 2023 WHSV. All rights reserved.