JMU looking to improve play in third quarter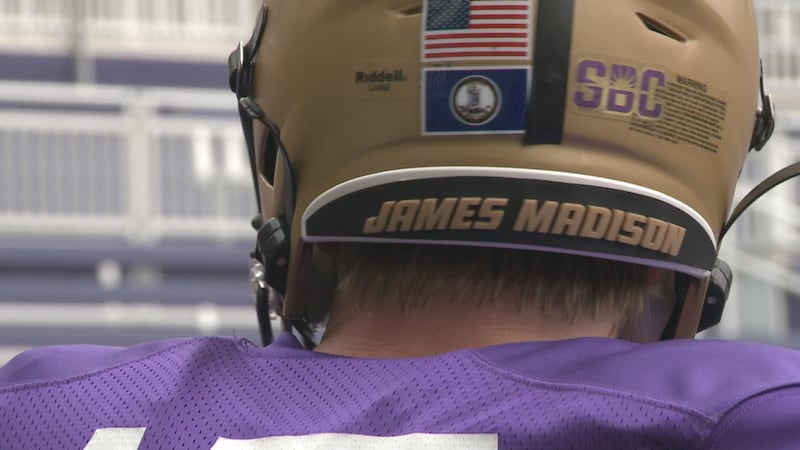 Published: Sep. 29, 2023 at 1:46 AM EDT
HARRISONBURG, Va. (WHSV) - James Madison is only a quarter of the way through the season but thus far, three hasn't been the magic number.
While James Madison has gotten off to strong first half starts in games like Virginia and Utah State, the Dukes have struggled in the third quarter in recent weeks. During JMU's three game road trip, the Dukes were outscored 35-10 in the third quarter.
"We need to play better in the third quarter. Last year and the year before, we were really good at the end of the half and really good in the third quarter," says JMU head coach Curt Cignetti. "We have really not been good at all in the third quarter the last three games, especially on offense. We got to get better on third down on offense. The last two weeks, we haven't been very good."
When Cignetti was asked if the struggles are related to teams making halftime adjustments, the head coach says it comes down to JMU not executing.
"There's adjustments but sometimes it's just execution," says Cignetti. "Make the 6-yard throw. Have the proper leverage in your coverage. Be in the right gap on the d-line. Block the right guy on the o-line."
Cignetti also pointed out that sometimes it's just a matter of playing more free.
"It's not always about the x's and o's" said Cignetti. "Sometimes, it's about playing fast, playing hard, playing right, and playing well."
Cignetti says the first half at Utah State was some of the best football he's seen one of his JMU teams play during his tenure. He added that each day, he's still learning about his team.
"Would love to play four quarters of football. That's always the goal."
Copyright 2023 WHSV. All rights reserved.