Rockingham Insurance Top 3 Nominees: Week 6
Harrisonburg 4th Down TD wins voting for Week 6.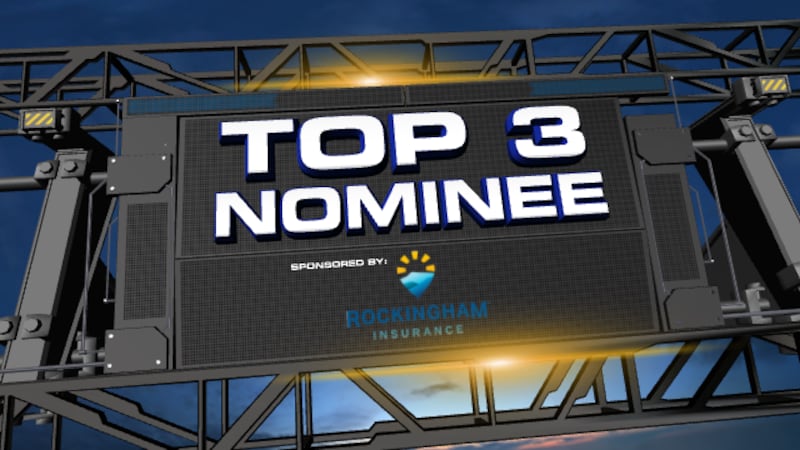 Published: Sep. 29, 2023 at 11:36 PM EDT
HARRISONBURG, Va. (WHSV) - Another week of high school football has come and gone, which means it's time for another round of Top 3 Nominees presented by Rockingham Insurance.
Riverheads Game Winning Field Goal
After a hard fought battle, it all came down to a Riverheads field goal try for 25-yards away with the game tied 21-21. As time expired, Riverheads' Zac Brooks connects to win the game!
Eastern Rockingham Long Touchdown Run
East Rock's Damien Durrette takes a pitch in his own endzone, fumbles it, picks it up, jukes some defenders and takes it all the way for a touchdown.
WINNER: Harrisonburg 4th Down Touchdown
Facing a fourth-and15 from the 21-yard line, Harrisonburg decides to go for it. Harrisonburg quarterback J.J Engle gets flushed from the pocket, but manages to find VJ Bullard in the endzone for a touchdown.
Copyright 2023 WHSV. All rights reserved.