Connor boots go-ahead field goal to cap Castellanos-led rally in Boston College's win over Virginia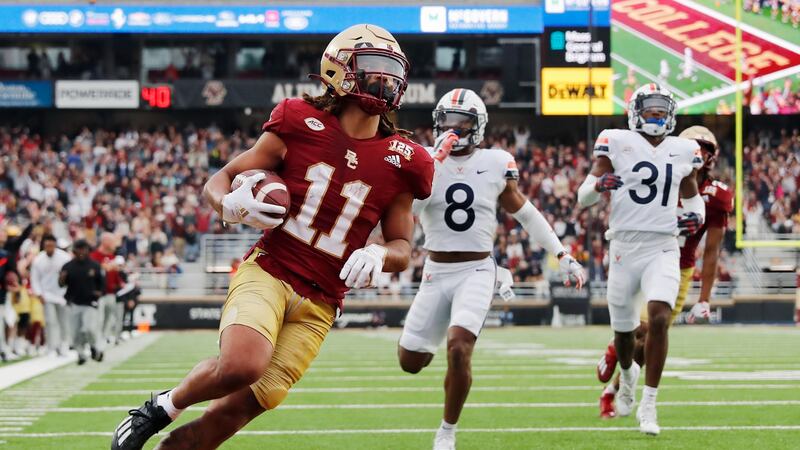 Published: Sep. 30, 2023 at 8:04 PM EDT
BOSTON (AP) — Liam Connor kicked a 42-yard field goal with 2:11 remaining and Boston College rallied with 20 points in the second half to beat winless Virginia 27-24.
Thomas Castellanos threw for 183 yards and two touchdowns as he and the Eagles overcame a dreadful first half and many of their own mistakes to hold off the Cavaliers.
Castellanos and the offense regrouped in the second half, rushing for 162 yards after gaining only 41 on the ground in the first half.
The Eagles scored 17 unanswered points before Virginia briefly tied it on a field goal with 7:10 left to play.
Copyright 2023 The Associated Press. All rights reserved.