Cignetti praises JMU defense ahead of bye week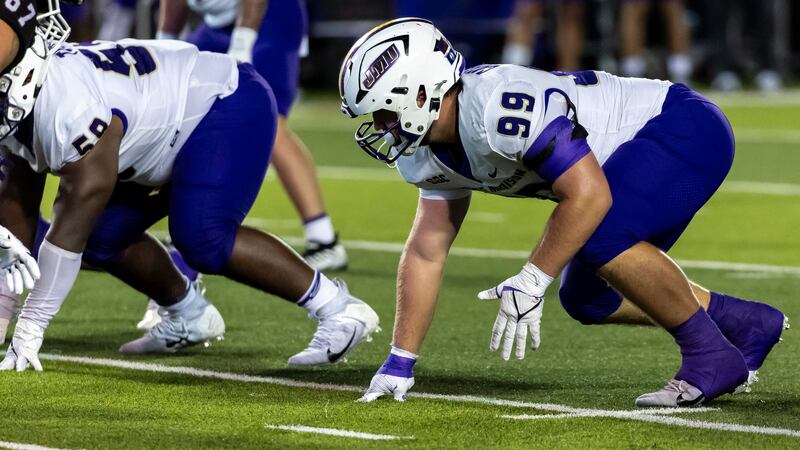 Published: Oct. 2, 2023 at 10:19 PM EDT
HARRISONBURG, Va. (WHSV) - The Dukes are unbeaten heading into week six.
Over the weekend, James Madison took down South Alabama 31-23. The Dukes took a 14-0 lead in the first half but the Jaguars made it a one-possession game in the second.
Late in the second half, the JMU defense stepped up to secure the win as the Dukes improved to 5-0 in 2023.
"Our linebackers fit the gaps, and our defensive line is playing extremely well," said JMU head coach Curt Cignetti. "Our guys are flying around and playing with great effort."
The Dukes are heading into a bye week before hosting Georgia Southern. Last season, the Dukes started the season 5-0 before falling to the Eagles on the road.
"No one is satisfied," said Cignetti. "They have one vision."
The Dukes will face Georgia Southern on October 14 on ESPN2.
Copyright 2023 WHSV. All rights reserved.