Early fall snow blankets Colorado mountains
Early season snow, cold air impacting Mountain West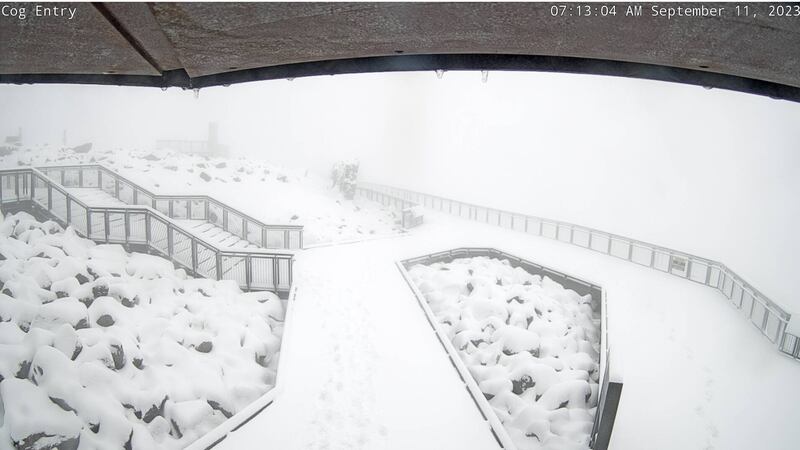 Published: Oct. 3, 2023 at 4:12 PM EDT
|
Updated: Oct. 3, 2023 at 9:21 PM EDT
HARRISONBURG, Va. (WHSV) - Early season snow has been seen falling across parts of the Mountain West, including Colorado, throughout the first week of October. While some higher terrain saw snow already fall during September, many are seeing snow falling during the peak fall foliage season.
While most elevated locations have only see their first or second snow of the early season, many ski resorts are becoming excited knowing that winter recreation season is right around the corner. Many locations into the mountains saw 3-5 inches of fresh snowfall since October 1, with a few mountain peaks seeing isolated totals of 6-8 inches south of Interstate 70.
Where snow has fallen throughout the mountains, it can be seen on satellite below. Expect to see more of this as the cold and snowy season approaches.
Not only has the freshly fallen snow made for amazing scenery on the ground, but also from the air. Telluride has released the incredible video below of a perfect mixture of fall colors, combined with a light dusting of freshly fallen snow.
The National Weather Service has created an interactive map to view snowfall totals during and after an event. Take a look at totals across Colorado and the Mountain West states over the last 24, 48, and 72 hours below!
Copyright 2023 WHSV. All rights reserved.