Two additional suspects arrested for July homicide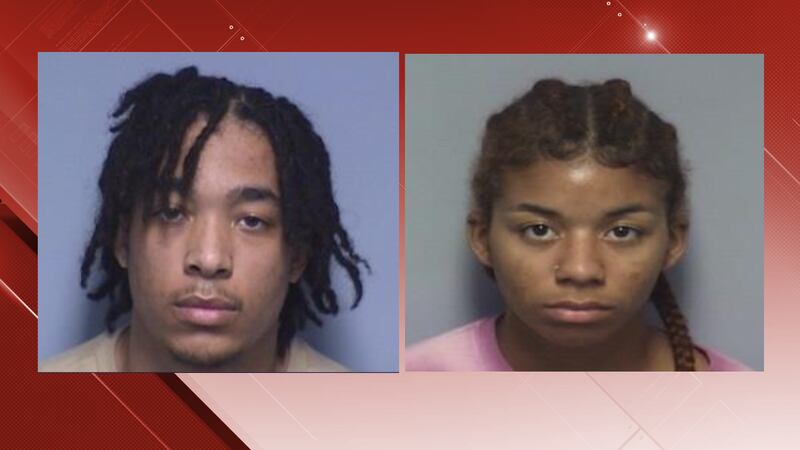 Published: Oct. 3, 2023 at 3:58 PM EDT
ROANOKE, Va. (WDBJ) - UPDATE: Roanoke Police have arrested two additional suspects for a July homicide in NW Roanoke.
Cydney B. Williams, 19, of Roanoke, and Nathaneal I. Keith, 18, of Roanoke, were indicted by a Roanoke Grand Jury Tuesday.
Both been charged with first degree murder each in connection to their involvement in the homicide, according to police.
Williams and Keith were taken into custody on October 3, 2023 without incident by the U.S. Marshals Capital Area Regional Fugitive Task Force.
The investigation remains ongoing.
ORIGINAL STORY: A man has been arrested for a fatal shooting late Monday in northwest Roanoke.
Ja'Zion Z. Robertson, 18 of Roanoke, was charged with Second-Degree Murder and taken into custody.
About 11:20 p.m. July 10, 2023, Roanoke Police were called about a person with a gunshot wound in the 1600 block of Sigmon Road NW. (Police originally reported a crime scene on Showalter Road.) Officers found a man lying outside a home with what appeared to be a non-life-threatening gunshot wound, according to police, and he was taken to a hospital.
Officers then found one more man with what appeared to be a critical gunshot wound; he was pronounced dead on scene. No name has been released.
Police gathered on Showalter Road near the scene of a shooting on Sigmon Road in Roanoke... 7/20/23(Roanoke Police Department)
Robertson was found by police at the scene of the shooting. Police say the victim and suspect knew each other and that there is no additional threat to the community. There may be charges against other people in this case.
Anyone with information about this incident is asked to call (540) 344-8500. You can also text 274637; begin the text with "RoanokePD" to ensure it's properly sent. Calls and texts can remain anonymous.
Copyright 2023 WDBJ. All rights reserved.