Valley Urgent Care receives federal grant to purchase new sexual assault exam equipment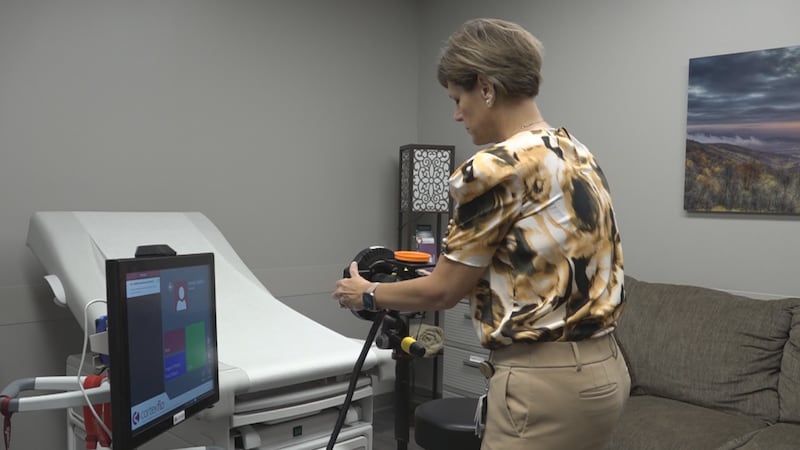 Published: Oct. 3, 2023 at 1:44 PM EDT
HARRISONBURG, Va. (WHSV) -Valley Urgent Care and Occupational Medicine in Harrisonburg is introducing new equipment for sexual assault exams. This was made possible by grants through the sexual assault nurse examiners program referred to as SANE.
The funds are used to expand staffing and equipment specifically for dealing with assault cases One of the new additions is the CortexFlo camera, which performs forensic exams.
Valley Urgent Care and Occupational Medicine Owner, Michelle Seekford, said the new equipment will provide a more in-depth exam and will give the nurses more flexibility.
"It's voice-activated, and so that allows us to have our hands free to position our patients and to zoom in on areas we want to look at. It also has an alternative light source filter." Seekford said.
Seekford says the light filter will help expose areas where the patients may not know they were injured.
She said the camera will also better help guide with evidence collection.
Tammy Kiser with the clinic's Special Project Operations said the funding for the nearly 30 thousand-dollar camera came through The Department of Criminal Justice.
"That funding exists to help programs in different areas increase the same services that they offer and to also provide education in that community and to try and prevent future cases. " Kiser said.
Kiser said local advocacies like August Health, the Collins Center, and more have been essential to the start-up of this new program.
Copyright 2023 WHSV. All rights reserved.