National Signing Day: Class of 2024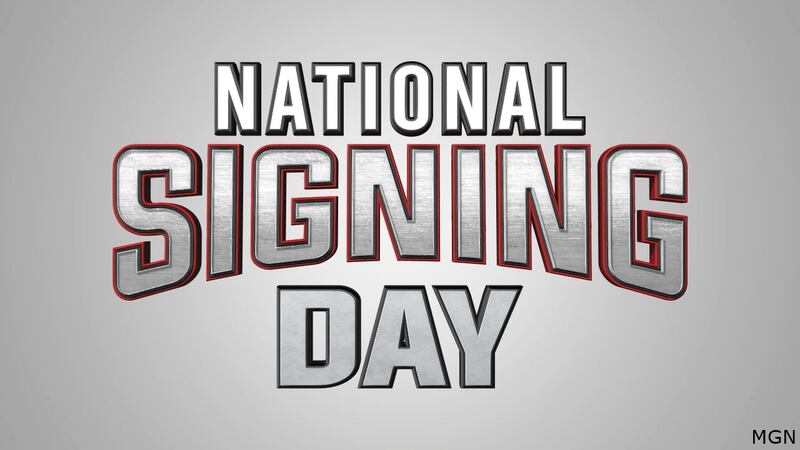 Published: Nov. 9, 2023 at 12:41 AM EST
(WHSV) - As high school athletes from The Shenandoah Valley make the college selections, WHSV Sports will recognize all student athletes on this page.
Be sure to check back on this page as more students make their college commitments.
If you see a name missing and would like to report it, send an email to sports@whsv.com with the student's name, the sport they play, where they plan to play collegiately, and a picture of the student athlete signing their letter of intent.
Broadway
Bransen Hensley: West Virginia - Baseball
Eastern Mennonite School
Sarah Drooger: VCU - Soccer
Ryan Slonaker: Virginia Tech - Golf
Harrisonburg
Ashlyn Smiley: Mary Baldwin - Softball
Spotswood
Dani Kunkle: Frostburg State - Volleyball
Strasburg
Macy Smith: St. Bonaventure - Basketball
Turner Ashby
Kendall Simmers: North Carolina State - Softball
Raevin Washington: Mount St. Mary's - Basketball
Copyright 2023 WHSV. All rights reserved.