"There are no giveaways." Dukes prepare for College GameDay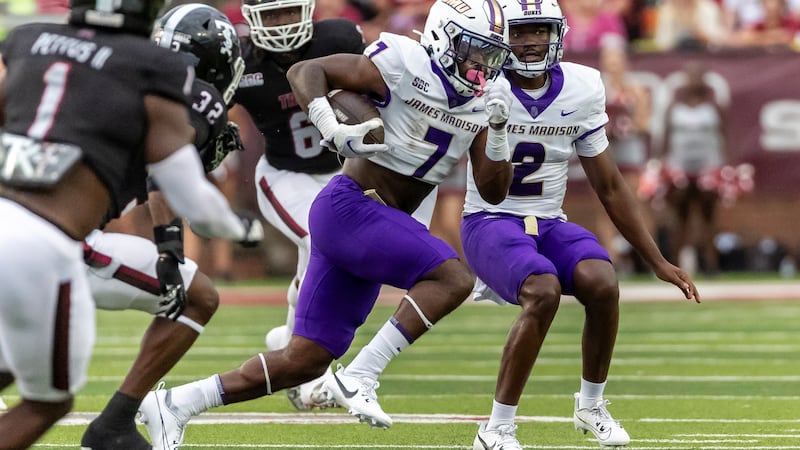 Published: Nov. 13, 2023 at 7:18 PM EST
HARRISONBURG, Va. (WHSV) - The Dukes are gearing up to host ESPN College GameDay on Saturday.
No. 18 James Madison is 10-0 and will host Sun Belt rival App State in the penultimate game of the regular season. The last time JMU hosted hosted College GameDay was in 2017, when the Dukes downed Villanova.
On Saturday, the Dukes will meet the Mountaineers for the 17th time in program history and the second time since 2008. This week, JMU head coach Curt Cignetti is staying focused on the field as he prepares his players for another boost of national attention.
"It's really exciting for our fans," said Cignetti. "It's great exposure for the athletic department and the football program, but we don't get a free touchdown because GameDay is coming, there are no giveaways."
The Dukes and Mountaineers take the field at 2 p.m. on Saturday at Bridgeforth Stadium.
Copyright 2023 WHSV. All rights reserved.