Tips and tricks for finding Christmas trees and taking family holiday photos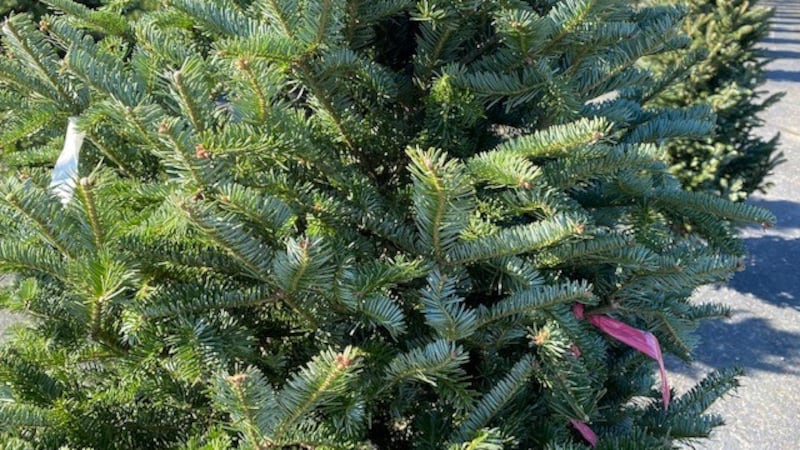 Published: Nov. 16, 2023 at 5:09 PM EST
RICHMOND, Va. (WWBT) - The West End Mom always knows just where and when to go to have the best time together as a family. This year, she's helping with some tips for getting that tree as well as getting a good family picture in front of a holiday scene.
After Thanksgiving, the Market at Grelen opens with cut-your-own Christmas trees, wreath decorating class, special Christmas activities and Santa! It's free to visit, but tree prices vary.
"You do get to chop it down, and they have helpers for you," said Megan Ariail, The West End Mom.
"But the kids are really excited to look at them and we talk about what makes a good Christmas tree and what would hold our ornaments," she said. "We enjoy either breakfast or lunch on their cafe patio. We walk around; they have a seasonal love sign, and at Christmas they have beautiful poinsettias. It's just a really beautiful experience, especially if the weather's a little bit warmer."
There are lots of places to take family pictures at Grelen.
A little closer to home, Ariail recommends the Great Big Greenhouse, Strange's or Tom Leonard's for buying a tree. All of these locations also have some pretty backgrounds that could work well for a holiday photo.
Quirk Hotel has a famous pink tree, and Ariail says it's on her family's holiday bucket list every year.
"It is so whimsical and beautiful, and it's totally free to visit. You can just go hang out in their lobby, check out their decorations," she said.
There's also a coffee bar with hot cocoa.
Not to mention, the Quirk tree makes for a beautiful Taylor Swift, Barbie, sparkle-vibe holiday card.
This one's a Richmond favorite: the Jefferson Hotel.
Ariail says the trick here is to try to go on a weekday to see the sights and grab that holiday picture.
"Go wear your beautiful outfits there," she said. "They have an over-the-top giant Christmas tree in their lobby. They have larger-than-life gingerbread houses and a nativity. There's thousands of twinkling lights and live poinsettias. It is free and open to the public to stroll around and take in the environment."
You can get a hot cocoa and pastries for just a few dollars.
"Get your holiday pictures at the Jefferson," said Ariail. "You're going to see a lot of people dressed up because a lot of people do go just for that. That's where we get our family Christmas picture every year.
And Ariail also had some lovely ideas for the family, especially once kids get out of school and your family arrives in town.
Copyright 2023 WWBT. All rights reserved.