Virginia's Miyares threatens litigation for JMU bowl game
Published: Nov. 16, 2023 at 5:39 PM EST
(WHSV) - Virginia Attorney General Jason Miyares said he'd consider all legal options when it came to supporting the James Madison community and the future of their student-athletes as it relates to bowl eligibility.
Miyares showed on Thursday he meant what he said.
A law firm representing Miyares' office wrote a letter to the NCAA that threatened to take legal action if JMU isn't granted bowl eligibility.
The three page letter essentially lays the ground work for an antitrust lawsuit.
"The NCAA's denial of JMU's waiver request is extremely disappointing and demonstrates yet again abject failure to act in the best interests of our nation's student-athletes," said Miyares in a statement. "The NCAA has proven it is a broken institution which continues to make arbitrary and capricious decisions that are anti-competitive and have a profoundly negative impact on student-athletes, JMU, the Commonwealth of Virginia, collegiate football and athletics as a whole."
On Wednesday night, the NCAA denied JMU's request for relief for full-bowl eligibility. The ruling means the Dukes can't compete for a Sun Belt Conference Championship.
The only way JMU can play in a bowl game is if there's not enough teams that win six games to fill all the bowls.
"College football postseason play provides enormous benefit, financial and otherwise, to those universities and student athletes who have excelled on and off the field of play. This injustice transcends athletics, and should not be allowed to stand," said Miyares. "After repeated warnings to the NCAA, they still refuse to do what is right. Therefore, I am prepared to expose the NCAA's unlawful conduct and seek justice for James Madison University through litigation, provided the University authorize me to do so."
You can read the entire letter below.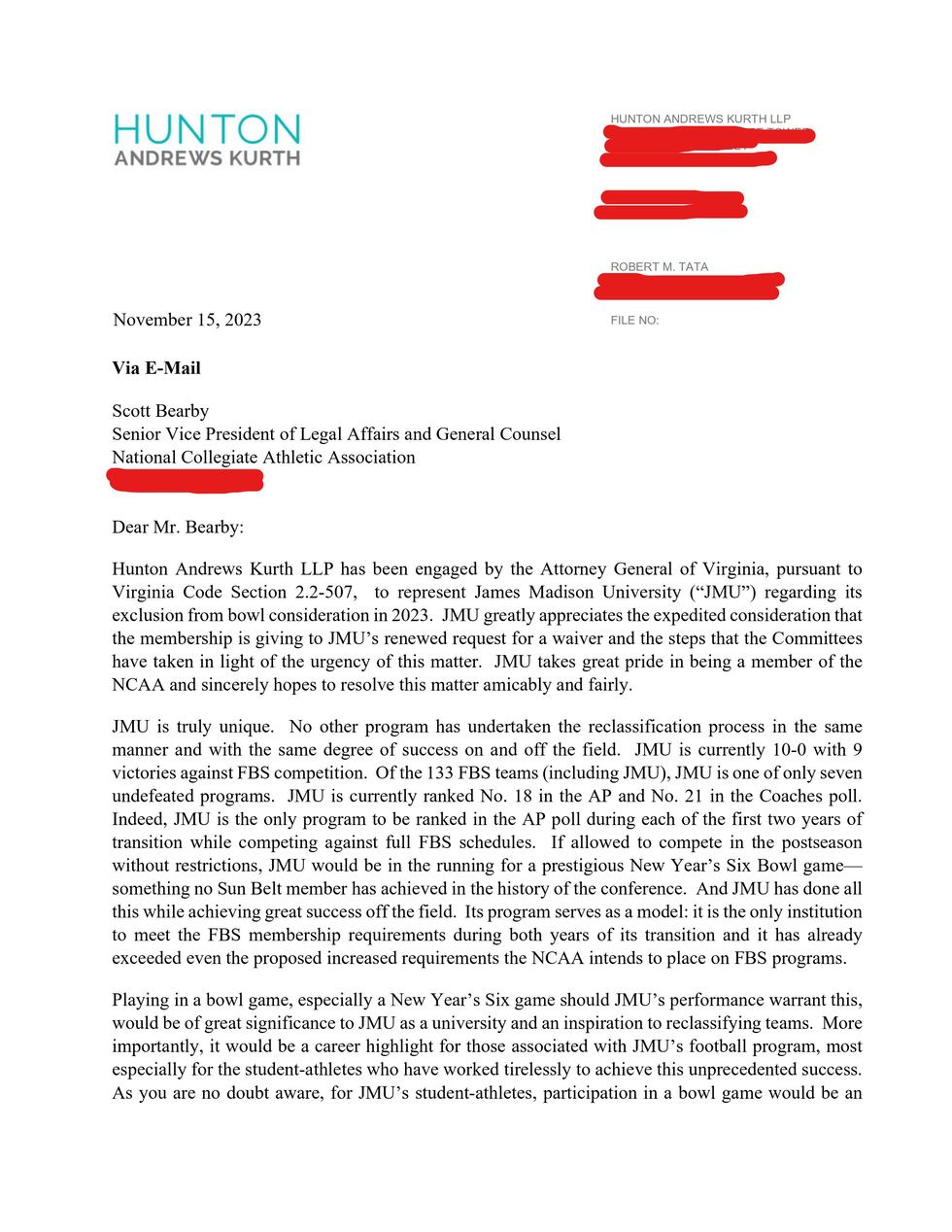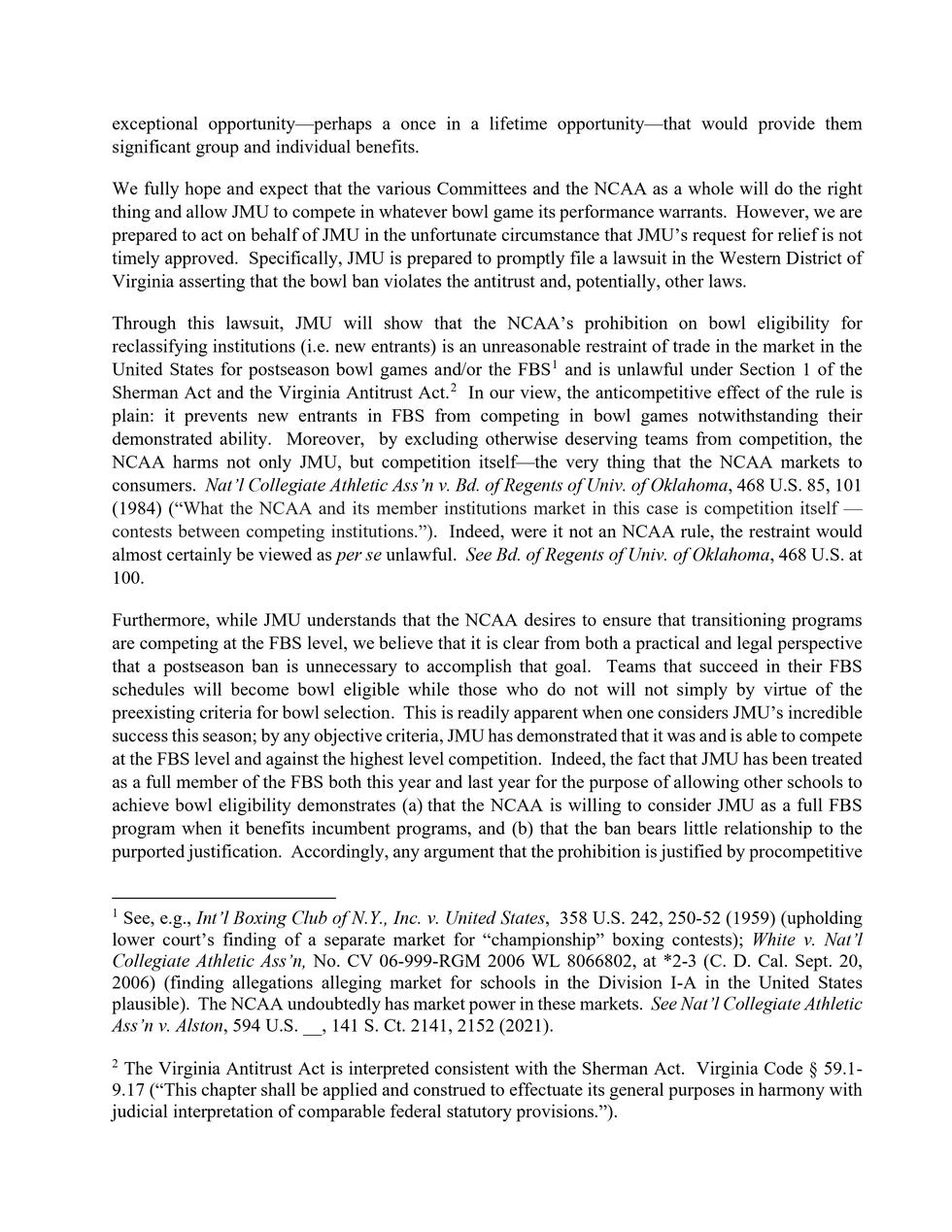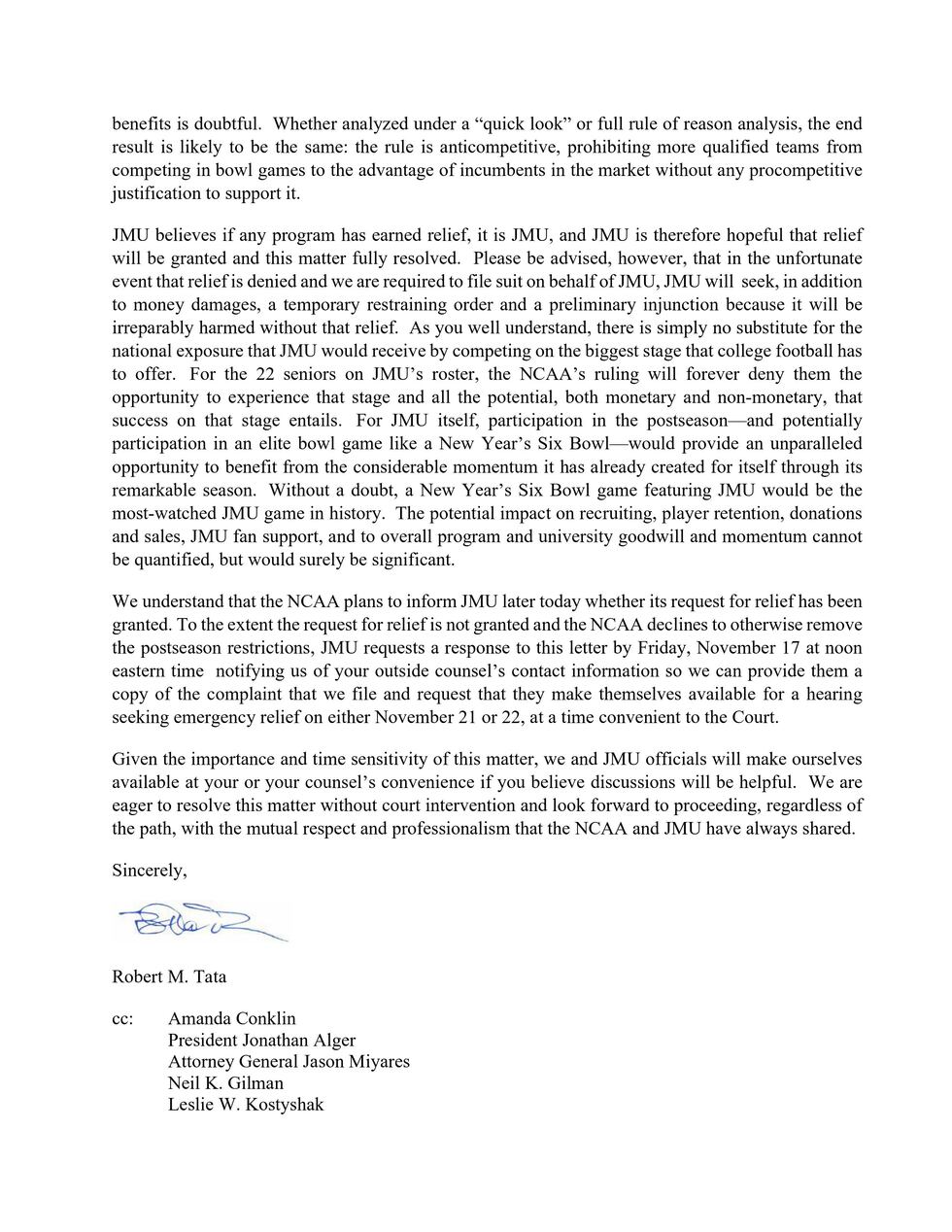 Copyright 2023 WHSV. All rights reserved.