Former Franklin County Sheriff's Office employee found guilty in child sex abuse case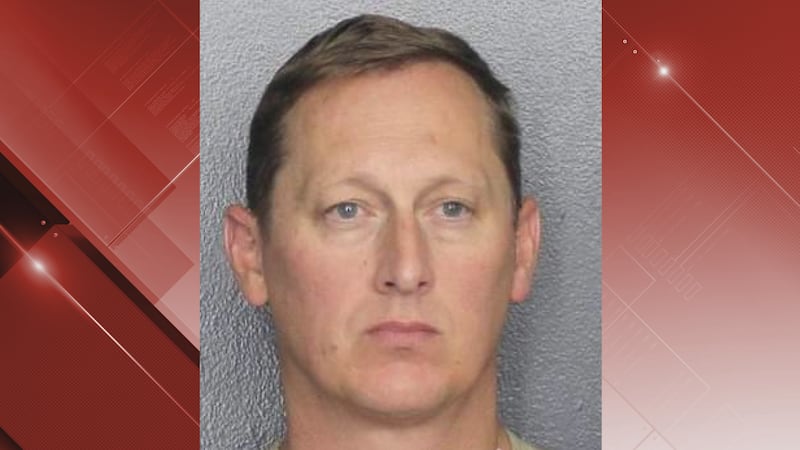 Published: Nov. 19, 2023 at 9:34 PM EST
FRANKLIN COUNTY, Va. (WDBJ) - A former Franklin County Sheriff's Office employee, Justin Dale Sigmon, has been found guilty of abusive sexual contact of a minor. Federal court documents show Sigmon was found guilty after a jury trial Friday, November 17.
The Federal Bureau of Investigations charged 47-year-old Sigmon with abusive sexual contact of a minor after a recorded incident with a young girl on a cruise ship in May. The Franklin County Sheriff's Office confirmed to WDBJ7 back in June that Sigmon had resigned.
Court documents from the District Court of Southern Florida report the incident happened while Sigmon and his family were on a Carnival Cruise Line, which departed from the Port of Miami on May 25.
A witness reported Sigmon and his family were in the dining room of the ship waiting for dinner to be served. Documents state the witness reported observing Sigmon molesting the girl. The witness reported sitting at the table directly adjacent to the table where Sigmon was seated, and had a clear vision and an unobstructed view of the incident. The witness reported seeing the girl seated on Sigmon's lap, and reported seeing inappropriate conduct.
The witness reported being concerned and began taking a video recording of the incident. Court documents say the incident was also recorded on the ship surveillance cameras in the dining room.
A forensic interviewer interviewed the young victim and when asked about the incident, the victim said Sigmon did not touch private areas. Court document state the recordings directly refute the victim's rendition of the incident.
Online court documents state Sigmon consented to an interview with law enforcement, which was not recorded. Sigmon told law enforcement he understood the touching could be perceived as 'inappropriate', but claimed it was not intended to be 'sexual'. Sigmon stated if another man touched his daughter in the same way, he would have "punched him in the face".
The FBI special agent found there was probable cause to charge Sigmon with abusive sexual contact of a minor under 12.
Court records indicate he was charged when the cruise ship docked in Florida Monday, May 29.
After the jury trial on November 17, Sigmon was taken into custody by the U.S. Marshals Service. He is set to be sentenced on January 12 in Miami.
Copyright 2023 WDBJ. All rights reserved.