JMU volleyball falls to Coastal Carolina in Sun Belt Championship final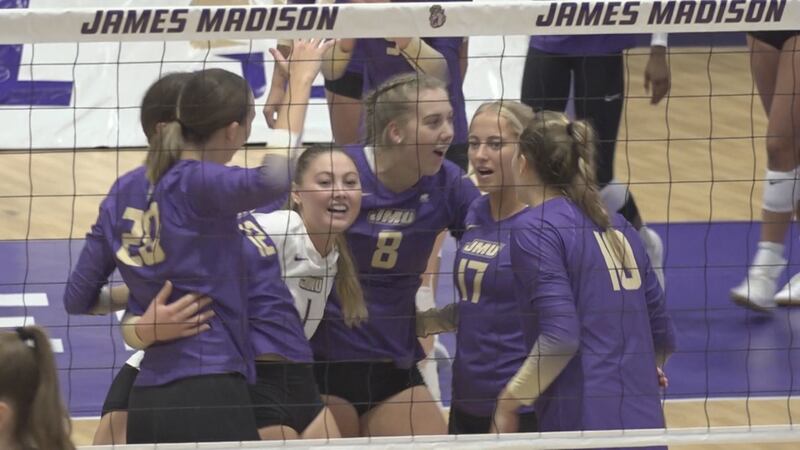 Published: Nov. 19, 2023 at 7:45 PM EST
HARRISONBURG, Va. (WHSV) - James Madison volleyball fell to Coastal Carolina 3-1 in the Sun Belt Championship final on Sunday.
The Dukes fall to 21-9 overall. Miette Veldman led the Dukes with 24 kills while Brenya Reid added thirteen. Sophie Davis had six blocks while Rebecca Watkins racked up 25 assists for the purple and gold.
The Dukes were the defending Sun Belt Champions after capturing the title in their first season in the Sun Belt. Now, they will wait and see if they receive an at-large bid into the NCAA Tournament.
Copyright 2023 WHSV. All rights reserved.