Youngkin orders flags to fly at half-staff in memory of Bliley
Published: Nov. 20, 2023 at 5:36 PM EST
RICHMOND, Va. (WWBT) - Gov. Glenn Youngkin on Monday ordered that all U.S. and Virginia flags be flown at half-staff on Tuesday in memory of former U.S. Rep. Thomas J. Bliley Jr.
Bliley died last week at age 91.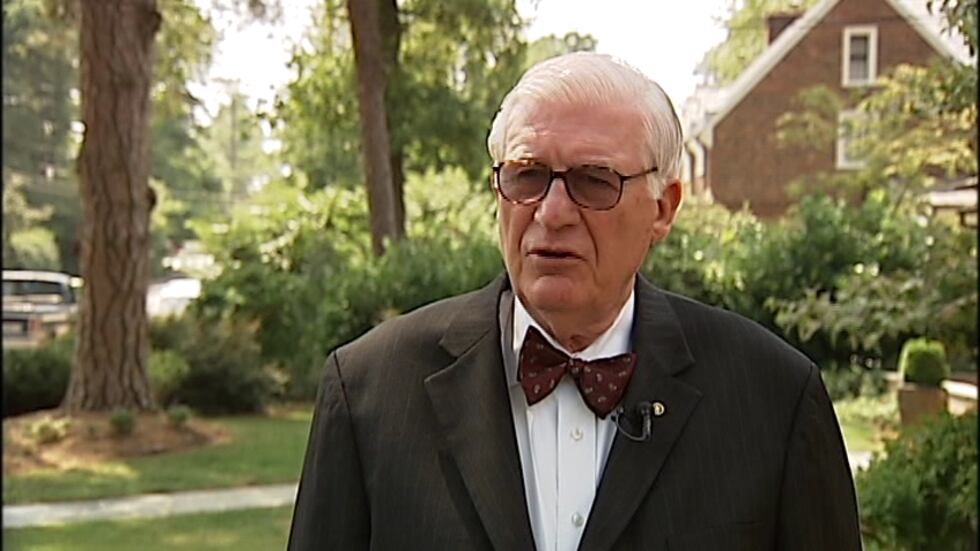 Bliley, who was born in Chesterfield in 1932, served as Richmond's mayor in the 1970s. He was elected to the U.S. House of Representatives in 1981 and served for 20 years.
He served as the chair of the House Energy and Commerce Committee for six years.
"Virginia mourns the passing of Thomas J. Bliley Jr.," Gov. Glenn Youngkin said Thursday. "During his time as Richmond mayor and as a member of Congress, he embodied the Spirit of Virginia through his service to our Commonwealth."
Flags will lowered at sunrise on Tuesday and remain at half-staff until sunset.
Copyright 2023 WWBT. All rights reserved.