Gov. Northam issues State of Emergency banning weapons from Capitol grounds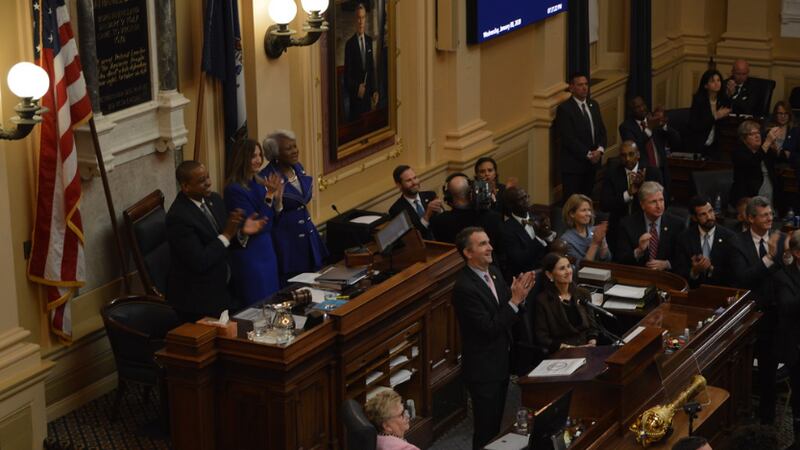 Published: Jan. 15, 2020 at 11:17 AM EST
UPDATE (3:10 p.m.):
Governor Ralph Northam has
for the City of Richmond from Friday to Tuesday, based on what he says are "real identified threats" ahead of a massive gun rights rally planned for Monday.
"We support citizens' rights to peacefully protest and express their views to their elected officials," Northam said in a statement. "But we must also keep the public, as well as those who work around Capitol Square, safe."
Northam said law enforcement intelligence analysts identified credible threats of violence, as well as white nationalist rhetoric and out-of-state militia plans that appeared similar to plans that led up to the deadly 'Unite the Right' rally in Charlottesville in 2017.
A massive rally has been planned for weeks in Richmond on Jan. 20 to protest a series of proposed gun bills that are being considered in the General Assembly, including bans on 'assault weapons' (one of which
), red flag laws, and universal background checks.
According to a press release from Northam's office, "credible intelligence gathered by Virginia's law enforcement agencies indicates that tens of thousands of advocates plan to converge on Capitol Square for events culminating on January 20, 2020. Available information suggests that a substantial number of these demonstrators are expected to come from outside the Commonwealth, may be armed, and have as their purpose not peaceful assembly but violence, rioting, and insurrection."
Specifically, Northam said they've received threats including people detailing plans to storm the Capitol Building, use weaponized drones, and more. A state official cited one posting that included a photo of an AR-15 with a caption that said there are "great sight angles from certain buildings" near Capitol Square.
The State of Emergency issued by Northam effectively bans all weapons, including guns, as well as items like helmets and shields (which were carried in the 'Unite the Right' rally by white nationalists) from the grounds of the state capitol building.
Weapons listed in the declaration include "any handgun, pistol, revolver, or other weapon designed or intended to propel or expel a projectile or missile of any kind by action of an explosion of any combustible material; rifle, shotgun, automatic or semi-automatic gun; assault firearm as defined in § 18.2-308.2:2 of the Code; machine gun; 3D printed gun; or similar weapon."
It specifically exempts "all on-duty sworn law enforcement personnel providing security" for the Capitol grounds, as well as "any other person otherwise acting in coordination with the Division of Capitol Police."
In recent years, similar rules banning weapons from public property
on the anniversary of the deadly Aug. 12 rally.
The State of Emergency officially begins Friday at 5 p.m. and expires on Tuesday at 5 p.m.
It also provides resources to law enforcement and public safety agencies and activates the Virginia Emergency Operations Center and the Virginia Emergency Support Team.
You can read the full declaration
.
The announcement comes days after Democratic leaders used a special rules committee to ban guns inside the Capitol and a legislative office building. That ban did not include Capitol grounds, which are under the governor's control.
Democrats have full control of the Virginia statehouse for the first time in a generation, and are set to pass a number of gun-control restrictions, including limiting handgun purchases to once a month and universal background checks on gun purchases.
Republicans and gun-rights groups have pledged stiff resistance. Gun owners are descending on local government offices to demand they establish sanctuaries for gun rights. More than 100 counties, cities and towns have declared themselves Second Amendment sanctuaries and vowed to oppose any new "unconstitutional restrictions" on guns.
_______
The Associated Press contributed to this article.