Anti-pipeline groups to build Defenders Anti-Pipeline Sculpture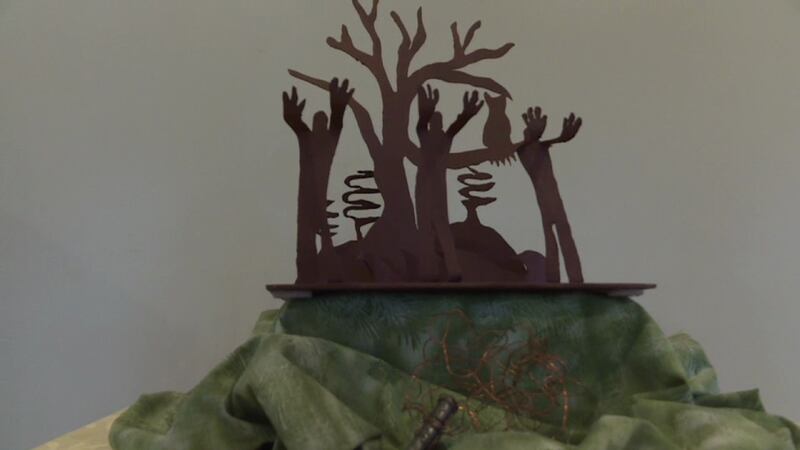 Published: Aug. 1, 2018 at 11:49 PM EDT
Anti-pipeline groups joined forces Wednesday night, teaming up to create a symbol of opposition to the Atlantic Coast Pipeline.
"We're trying to unite communities all along the pipeline paths in their opposition to these dirty fossil fuel projects," said Rosie Lynch.
Many in the community against the Atlantic Coast Pipeline and Mountain Valley Pipeline came together at Seven Arrows Brewery, to check out the 8-by-8 steel project. The gathering was hosted by Climate Action Alliance of the Valley.
The sculpture will be moved and placed at several homes along the pipeline route in Nelson, Augusta and Bath Counties.
"This project came to us out of the blue. It really spoke to us," said sculptor Mark Schwenk. "It's a cause we believe in and that we really get to make a statement and we're just happy to be able to do it."
The sculpture is said to be completed by mid September. Dominion Energy has said in the past they believe the pipeline will be good for all Virginians.