Are Virginia Republicans willing to compromise on Medicaid expansion?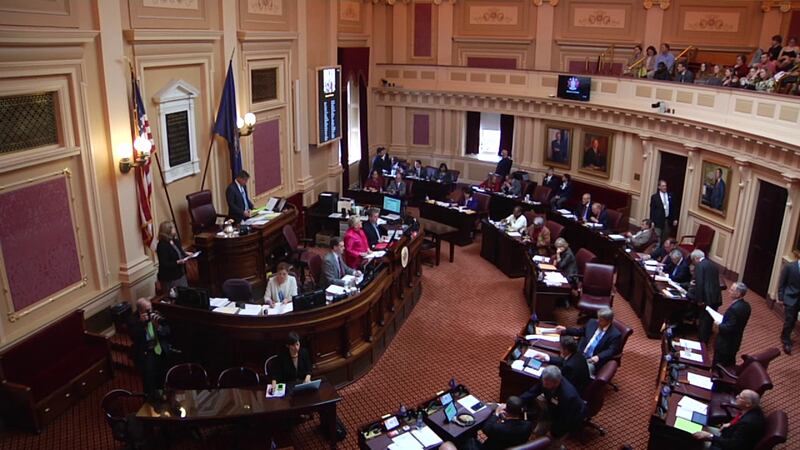 Published: Mar. 12, 2018 at 7:02 PM EDT
Disagreement among Republican lawmakers in the Virginia General Assembly over whether to expand Medicaid in the Commonwealth resulted in the 2018 regular session coming to a close without a budget.
In the coming weeks, lawmakers will return to the state capitol to iron out the details and try to reach a compromise.
But, are Republicans still opposed to the expansion willing to change their minds on the issue?
Del. Steve Landes (R-Verona) did not vote in favor of the House's version of the budget.
"One of the things I think would be a middle ground is to look at how we might be able to expand without the federal funds," Landes said, citing concerns over efforts by the Trump administration to alter the Affordable Care Act. "No one wants to pull services from people. If we enrolled people, and then the funds go away or they're reduced, Virginia would be on the hook for that, which means we'd have to cut K-12 or higher education or raise taxes."
Landes also suggested including a co-pay for Medicaid recipients.
Sen. Emmett Hanger (R-Mount Solon) has his own worries.
"They have a work requirement, and I favor a work requirement, but I favor a little more [of a] stringent work requirement," Hanger said. "Hopefully we can come up with a plan, and I favor a broader-based plan that not only allows us to have access to the enhanced money under the Affordable Care Act but also would stabilize the marketplace that was set up under the Affordable Care Act"
The inclusion of Medicaid expansion in the House's budget comes months after Democrats gained numerous seats in the chamber. Gov. Ralph Northam intends to move forward with expansion of the program —
the support of lawmakers.
A budget must be passed by July to avoid a government shutdown.
"I think we've had a good track record," Landes said, "of when we've had special sessions, coming back and getting our work done before the deadline."