Breweries celebrate Virginia Craft Beer Month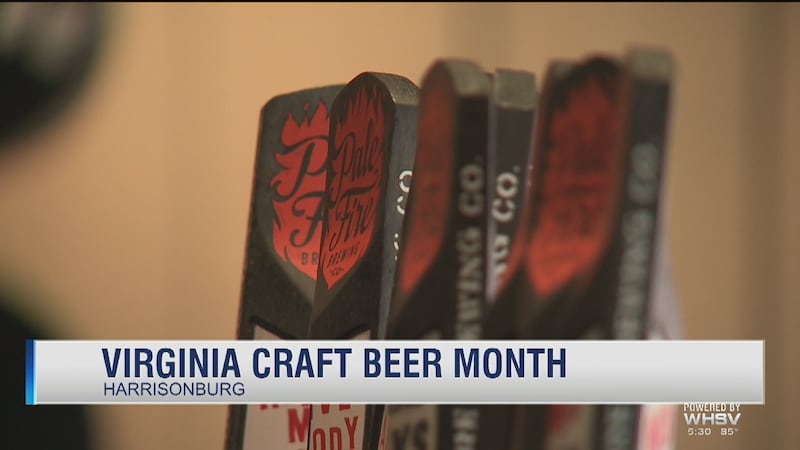 Published: Aug. 1, 2016 at 6:35 PM EDT
August is Craft Beer Month in Virginia. Across the state, craft beer is a $1 billion-a-year industry.
Breweries in the Valley said craft beer is about more than just the beer, but the experience. Pale Fire Brewery has been providing that experience since they opened in April 2015.
One of the main goals of Virginia Craft Beer Month is to highlight breweries just like Pale Fire and to celebrate the industry.
Pale Fire founder Tim Brady says for craft beer fans, it's about quality over quantity, enjoying the flavors that make up your favorite pint.
"Everything that we do, the ingredients, the method, we're spending a lot of time on, we're putting our hearts and souls into it and it shows in the finished product," explained Brady.
Despite the increasing popularity of breweries, they still contribute to the economy as small businesses, giving people the opportunity to do what they love.
"A brewery is no different, I'd like to think that everyday when the Pale Fire crew rolls in they're excited about the day and their job," added Brady.
Brady said they do have special events planned this month, including the release of a new beer on Tuesday. Pale Fire is one of 85 craft breweries that will be at the Fifth Annual Virginia Craft Brewers Fest in Nelson County in August.
Pale Fire Brewery is also part of the Shenandoah Beerwerks Trail. To see a full list of breweries, click here: http://beerwerkstrail.com/
WHSV reached out to additional breweries in the area, but many are closed on Mondays.
WHSV's Katie Caler recently did a special report on the craft brewing boom in the Shenandoah Valley and you can find that