Environmental organizations hold meeting about pipeline water quality impacts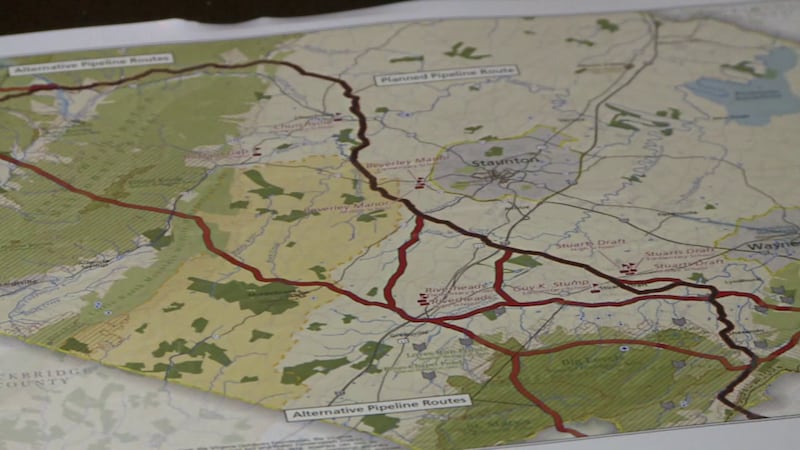 Published: Jul. 31, 2018 at 12:53 AM EDT
Leaders from environmental organizations filled the Staunton Library Monday night to discuss concerns about water quality as construction of the Atlantic Coast Pipeline gets underway.
"We fully believe that they're going to cause environmental problems, water quality problems. And we don't intend to let that pass without the citizens acting," said David Sligh, Conservation Director with Wild Virginia.
Organizers showed those who came out how to detect and report water quality impacts.
"They can find the problem, they can see what's going on out there. They can communicate with groups like Wild Virginia, Trout Unlimited, Appalachian Voices, all of which are part of this training and we can help channel those complaints and those problems to the right place," said Sligh.
WHSV reached out to Dominion on Monday for a comment but did not hear back. In the past, the company has said that the pipeline would not have an impact on water quality.
Those at the meeting said they disagree.
"We know that especially in some of the terrain, where they propose to build this pipeline, that there are no effective measures for controlling run off and water pollution," said Sligh.
Construction of the Mountain Valley Pipeline, a separate pipeline that has gained significant attention in southwest Virginia and West Virginia, was recently suspended following multiple citations by the West Virginia Department of Environmental Protection for breaking water pollution rules.