Feds let work proceed on part of Mountain Valley Pipeline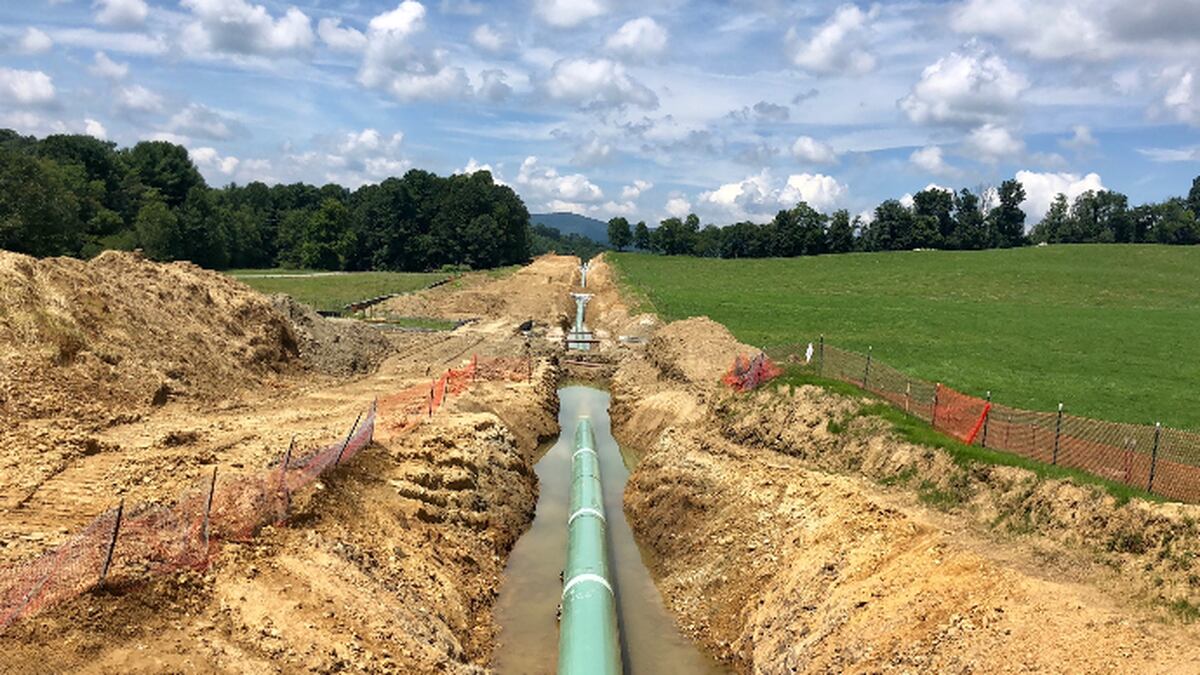 Published: Aug. 29, 2018 at 3:46 PM EDT
Federal regulators have allowed construction to resume along a portion of the Mountain Valley Pipeline's route through West Virginia and southwest Virginia.
the Federal Energy Regulatory Commission cited an analysis by the U.S. Bureau of Land Management which said the pipeline's approved 303-mile (487-kilometer) route through the Jefferson National Forest is the best alternative.
Authorization comes less than a month after FERC issued a stop-work order for the project.
The only exceptions are a 3.5-mile (5.6-kilometer) stretch of the pipeline through the national forest, for which Mountain Valley still must obtain a permit, and a segment in Braxton County, West Virginia.
Mountain Valley would run south through the center of West Virginia and connect in southern Virginia to the more than 10,000-mile (16,000-kilometer) Transco pipeline system.