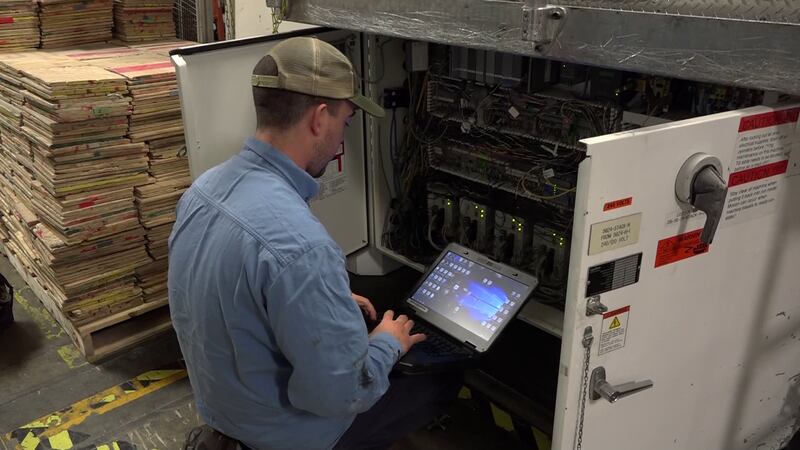 Published: Jan. 8, 2019 at 6:52 PM EST
For some people, college just isn't for them. Having an apprenticeship can lead the way to a successful path.
One electrician in the Valley turned his hobby into a career, with help from an apprenticeship through the Massanutten Technical Center.
"Electricity is always going to be here," says Colten Reed, an electrician with LSC Communications. "You know, we're going away from gas and everything else. I'll always have a job no matter what."
Growing up, Colten Reed and his father worked in their small engine shop at home for fun.
Fast forward, and Colten is working as an electrician for LSC Communications, a commercial printing company, which is the same company his dad worked at for over three decades.
Colten is going through an apprenticeship program with Massanutten Technical Center. He takes class there while getting real world experience, right on the floor.
"I didn't want to go to college, but I don't feel that Massanutten Technical Center is really a college," said Reed. "I can go on my own terms, they're not pressuring me to go. And I feel like I'm bettering myself when I go there."
"The apprenticeship program is great because it's an opportunity for our employees to learn to improve their skill set," said Jon Green, Maintenance Supervisor with LSC Communications. "It's an opportunity for us to invest in their future, and then they in turn bring that back to the company."
According to statistics gathered by the Shenandoah Valley Workforce Development Board, salary for this position can range from $32,428 to $52,813. There is a projected growth of 1,010 jobs over the next decade in our region. Most electrician positions require a post-secondary certificate.
"You may or may not have some experience but we're looking for the desire to learn, the will to just come in here, and do a job, and be great at it," said Green.