Learning how to monitor water quality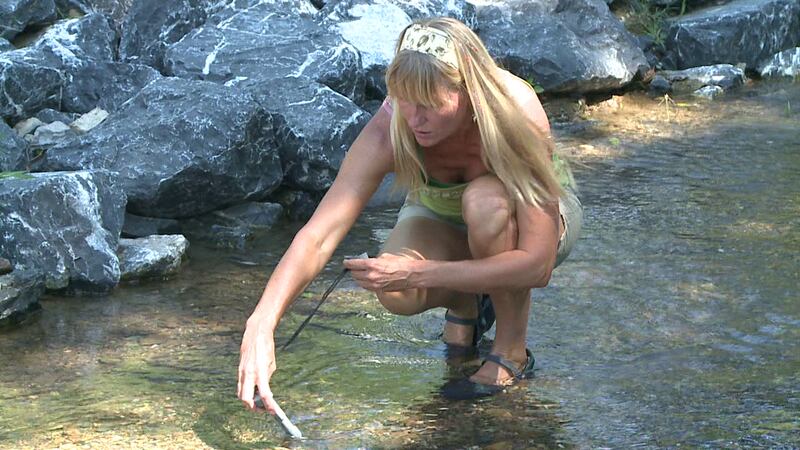 Published: Aug. 13, 2016 at 8:05 PM EDT
More than a dozen people climbed into the creek at Gypsy Hill Park in Staunton on Saturday.
They weren't escaping the summer heat; but rather, they were learning about how they can measure the quality of the water in their own backyards.
"One of the first things that makes people care about their environment is that they know about it," said David Sligh with Wild Virginia. "All these people are connected to their own local waters."
The program, hosted by Trout Unlimited, the West Virginia Rivers Coalition (WVRC) and Wild Virginia, gives those in attendance a crash course on monitoring water conditions. The focus is to give those living in areas where natural gas pipelines have been proposed the tools to keep companies accountable for environmental safety.
Saturday's program came just one day after the Federal Energy Regulatory Commission released a notice on the progress of reviewing the Atlantic Coast Pipeline. In it, they said an environmental impact statement, or EIS, would be completed by June 30, 2017. Federal agencies would then have 90 days to decide whether to approve the project.
An official at Dominion Energy, who is behind the pipeline proposal, called the new information a "milestone," and said the company hoped to begin construction by late summer 2017.
"If the pipeline were to go through, we would monitor the water during the construction of the pipeline and after," said Kristina Adler of Mount Hope. "We could hold those powers at be accountable for any changes to the water quality."
Adler said she wanted Dominion Energy and elected officials to know there were people who cared.
"We're willing to spend our time out here collecting information and data," said Adler.