Lt. Gov. Fairfax slams 'defamatory and false' sexual assault allegation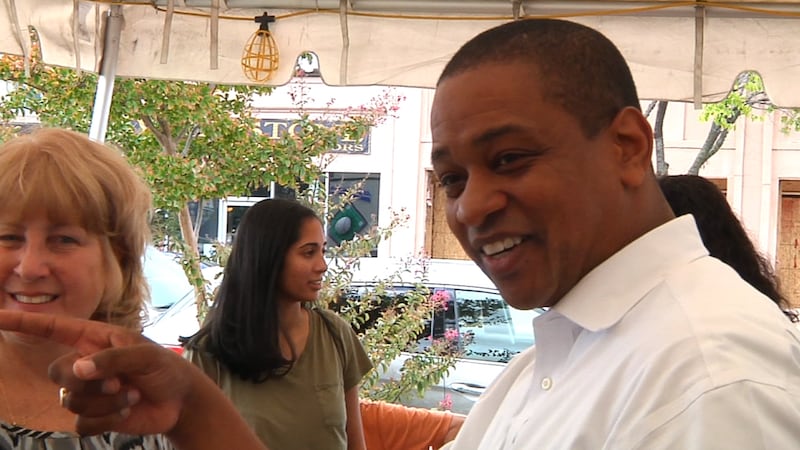 Published: Feb. 4, 2019 at 11:17 AM EST
Virginia Lieutenant Governor Justin Fairfax fired back against allegations of sexual assault on Monday.
The site "Big League Politics" – a self-acknowledged right wing news source founded by a former Breitbart writer and
that worked with Corey Stewart and Roy Moore – shared a private post from a woman who said an office holder who assaulted her at the the Democratic National Convention was about to get "a very big promotion."
She said in her post that her attacker won a statewide office in 2017.
Fairfax
and said the claim was "uncorroborated because it's not true."
Fairfax said the allegation had been previously brought forward and found to not be credible and asked if anyone believed the timing was a coincidence given his potential ascension to the governorship if Gov. Ralph Northam resigns.
In a statement released by his office on Twitter, Fairfax said, in part, "Tonight, an online publication released a false and unsubstantiated allegation against Lt. Governor Justin Fairfax."
The statement addressed allegations that were sent to the Washington Post more than a year ago during the time of Fairfax's inauguration. The Post proceeded to investigate the claims presented and ultimately denied to publish the story due to inconsistent statements.
Fairfax's team said they believe the allegations come as a part of "sad and dark politics."
The statement goes on to say Faixfax has dedicated himself to helping Virginia and the nation rise above, but his team will take legal action against those spreading the "defamatory and false allegation."
This all comes as Governor Ralph Northam faces
due to
, which were also first released by "Big League Politics."
Northam held an "urgent meeting" Sunday night with several members of his cabinet, but has said he's not stepping down. If he does, however, Fairfax would take his place and become the second African-American governor in Virginia history.